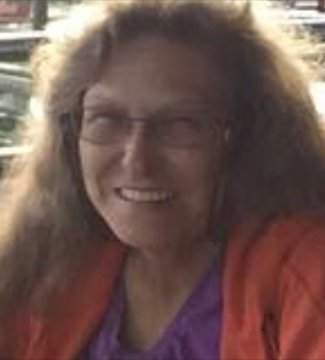 Obituary of Ellen Marczewski
Ellen Jeanette Marczewski, 53, died May 18, 2017, at the home of her mother.
Born in Panama City, FL, she was a daughter of Thomas Martin Marczewski and Patricia B. Hamilton.
Ms. Marczewski was employed as a legal secretary for Attorney Kenneth L. Hamilton, Jr. and she was a member of the Sumter Newcomers Club.
Surviving are her mother and stepfather, Kenneth L. Hamilton, Jr., of Sumter; her father, Thomas Martin Marczewski; a son, Joseph M. Marczewski (Crystal); and a daughter, Miranda Rose Marczewski all of Warrior, AL; a sister, Sara E. Hamilton of Spartanburg; two brothers, Stephen C. Marczewski (Mary Beth) of Jacksonville, FL and Thomas Martin Marczewski, Jr., of Mt. Pleasant; and two grandchildren.
She was preceded in death by her step-mother, Mary Morgan Marczewski.
Funeral services will be held at 3:00 P.M. Sunday at the Church of the Holy Cross with Rev. Michael E. Ridgill and Rev. Joel Osborne officiating.
Burial will be in the churchyard.
The family will receive friends from 7 to 9 P.M. Saturday at the Elmore Hill McCreight Funeral Home, following the funeral service Sunday in the church Parish House and other times at 2041 Tudor Street.
Memorials may be made to the Sumter SPCA, 1140 S. Guignard Drive, Sumter, SC 29150, to Harvest Hope Food Bank, 2220 Shop Road, Columbia, SC 29201, or to a charity of one's choice.
On-line condolences may be sent to www.sumterfunerals.com
Elmore Hill McCreight Funeral Home & Crematory, 221 Broad Street, Sumter, is in charge of the arrangements (803) 775-9386.