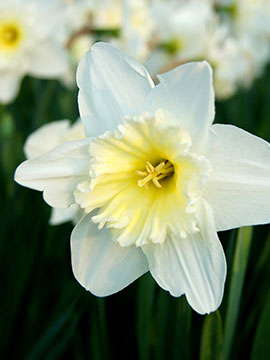 Obituary of Alice Ballard
Alice Middleton Ballard, 99, died Monday, June 12, 2017, at her home surrounded by family. She was preceded in death by her husband of 57 years, Walter B. Ballard.
Born January 28, 1918, she was the daughter of the late John Adger and Edith Gandy Middleton.
She graduated from Edmunds High Sumter and Sumter Beauty College. She was an active member of the First Baptist Church for 30 years, then became a charter member of Alice Drive Baptist Church. She used her talents and abilities to serve the Lord in many ways. In recent years, she moved her membership to Calvary Bible Church to be with her daughter and her family as her health began to fail. She will be remembered as a gentle, caring and humble person.
Surviving are her daughters, Alyce Karrer (Charles) of Arizona, Susanne Fishburne (Bentley) of Sumter; seven grandchildren, Andrew Fishburne (Tammy) Matt Fishburne, Tim Fishburne and Kristin Shumaker (David) all of Sumter; Jason Karrer (Donna) of Idaho, Noah Karrer (Jessi) and Nicki Lara of California; nine great-grandchildren; and one great-great-grandchild; also a number of nieces and nephews.
Memorial Services will be held at 4 P.M. Thursday in the Chapel of the Elmore Hill McCreight Funeral Home with Rev. Richard Harris officiating.
The family will receive friends prior to the service from 3 P.M. to 4 P.M. at the funeral home.
Burial will follow in the Sumter Cemetery.
Memorials may be sent to the Salvation Army, P. O. Box 2229, Sumter, SC 29151, to Bible Broadcasting Network (BBN), P. O. Box 7300, Charlotte, NC 28241 or to Calvary Bible Church, 770 N. Wise Drive, Sumter, SC 29153.
On-line condolences may be sent to www.sumterfunerals.com
Elmore Hill McCreight Funeral Home & Crematory, 221 Broad Street, Sumter, is in charge of the arrangements (803) 775-9386.