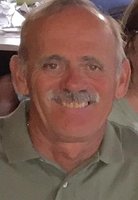 John Lisinski, Jr.
John (Pops) Lisinski, Jr., 63, of Sumter, SC, beloved husband, father, brother, uncle and friend, passed away on December 21, 2018, at his home.
John was born in Toledo, OH to John Sr. and Mary M. (Heil) Lisinski on May 14th, 1955. He went to high school at Sylvania High School, Sylvania, OH, where he ran track. He graduated in 1973. He also attended Ohio State University in Columbus, OH. He went on to join the United States Air Force in 1977, where he worked in Civil Engineering and served in Operation Desert Storm. He retired in 1995. After retirement, he owned and operated a local pest control company, Professional Pest Management, in Sumter, SC, until 2017. He enjoyed golfing, fishing, the outdoors and spending as much time as possible with his family and friends.
John is survived by his wife Martha J. (Gilkey) Lisinski, of Sumter, SC, son Andrew J. Lisinski of Columbia, SC, daughter Deborah J. Lisinski, of Charleston, SC and sisters Rebecca A. Fansler of Whitehouse, OH and Lucy (Lester) of Columbus, OH and Fort Pierce, FL. He is preceded in death by his father John Sr. and mother Mary.
A visitation celebrating his life will be held at Elmore Hill McCreight on Saturday, January 5th, 2019 from 3-5pm.
Memorial donations may be made to Hospice Care of South Carolina at 100 Broad Street, Sumter, SC 29150. The family wishes to extend their gratitude to all of John's family and friends and to the staff of Hospice Care of South Carolina.
Online condolences may be sent to www.sumterfunerals.com
Elmore Hill McCreight Funeral Home & Crematory, 221 Broad Street, Sumter, is in charge of the arrangements (803) 775-9386.