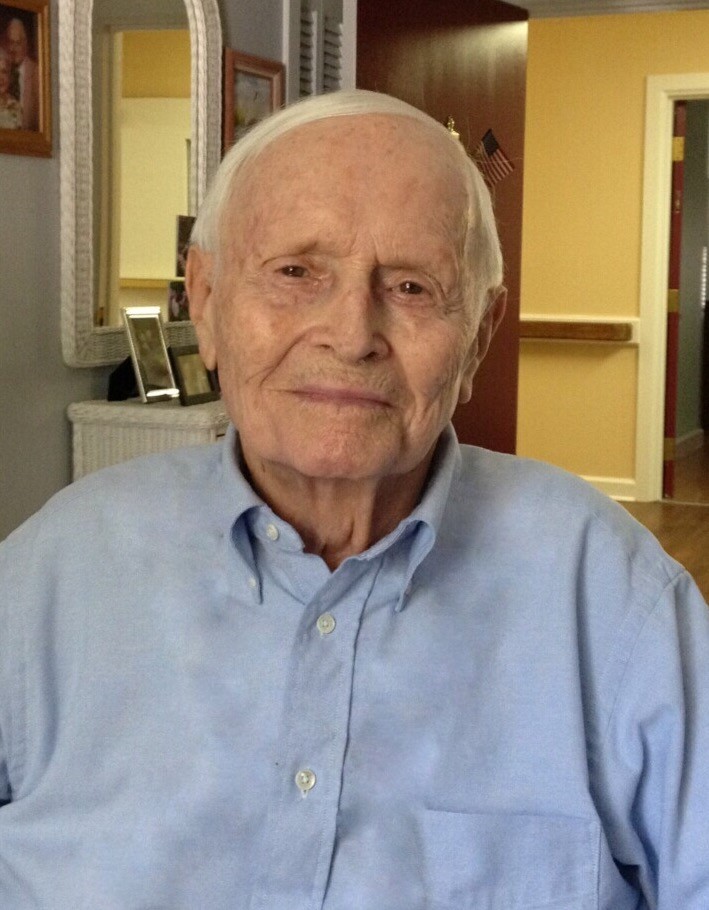 Obituary of Dr. Calvin Rush
Dr. Calvin Charles Rush, 96, died on October 4th, 2017 at Covenant Place in Sumter, SC.
Born in Johnstown, PA, Dr. Rush was the son of the late Dr. Calvin C. Rush and Annette Johnson Rush. He was married to Joanne DeHaas Rush in 1945 until her death in 1987. He later married Pauline Berkey Rush in 1994 until her death in 2015.
Dr. Rush was a Doctor of Ophthalmology and a graduate of the University of Pittsburgh and University of Pittsburgh Medical School, Pittsburgh, PA. His post doctoral studies were conducted at Harvard Medical School, Cambridge, MA. He completed his residency at Manhattan Eye and Ear Hospital, NY, NY. A member of the US Army Medical Corps, Dr. Rush served in Europe during World War II.
Dr. Rush practiced medicine for 41 years with 32 of those years dedicated to the community of Waynesburg, PA and surrounding Greene County. He was greatly respected by his patients and all who knew him. Dr. Rush had a deep love for the outdoors. He loved skiing, hiking, biking, sailing, fishing, archery, camping with his family, and the game of golf. His hobbies included photography, collecting cameras, reading, and woodcarving.
Dr. Rush will be remembered for his gentle and quiet spirit, his sweetness, generosity, and unconditional love for his family. The Rush family cherish each and every memory of their beloved father, grandfather, and great-grandfather.
Surviving are one son, Richard N. Rush (Elizabeth) of Lincoln University, PA; two daughters, Rebecca R. Pritchard (David) of Sumter, SC; and Sarah Rush of Montrose, CA; step-son, Herbert Berkey (Charlene) of West Lawn, PA; two step-daughters, Helene Wanker (David) of Carmel, IN; and Heidi Howard (Jeffery) of Warriors Mark, PA; 12 grandchildren; and 15 great-grandchildren. He was preceded in death by his son, Calvin C. Rush, Jr.
A Memorial Service will be held at the First Presbyterian Church of Waynesburg, PA on November 4th, 2017. The visitation is from 2:00 until 3:00 PM, followed by the service at 3:00.
Memorials may be made to Covenant Place, 2825 Carter Road, Sumter, SC 29150.
On-line condolences may be sent to www.sumterfunerals.com
Elmore Hill McCreight Funeral Home and Crematory is in charge of the arrangements. 803-775-9386.