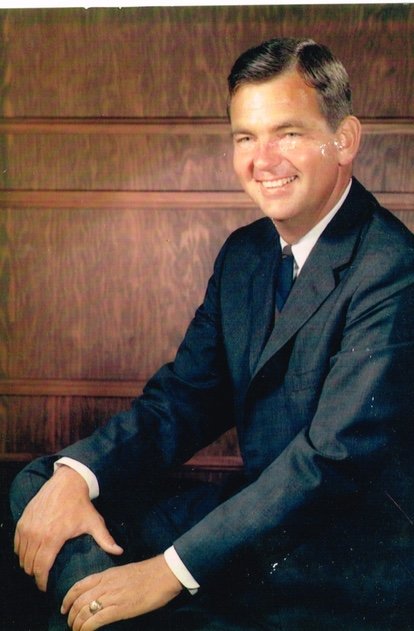 In Memory of
Scott Winfield Rumph, Jr.
1928 - 2017
Obituary of Scott Rumph, Jr.
Scott Winfield Rumph, Jr. of Sumter, South Carolina entered into eternal life on November 23, 2017 after a courageous fight with renal cell carcinoma. He was born in Sumter on August 23, 1928, the son of the late Olive and Scott Winfield Rumph, Sr.
Mr. Rumph spent his childhood years in Sumter where he graduated from Edmonds High School in 1945. He attended The Citadel and graduated in 1949 with a degree in Civil Engineering. Upon graduation, he served in the United States Air Force and was a veteran of the Korean War.
Returning to Sumter, he began a lifelong career in a family business, Sumter Petroleum Company. During his 65 year business career, he started numerous companies including Palmetto Gas Corporation and Sumter Transport Company. He was an avid businessman who loved his work and his employees, a trait that earned him Businessman of the Year. He was dedicated to maintaining strong business opportunities in the Sumter community and was a key supporter, as well as investor, to save plants that Sumter would otherwise have lost. He will be remembered for often taking an unusual business approach and was a mentor to many.
Mr. Rumph grew up at the First Presbyterian Church, later serving as a Deacon. He served on numerous boards including NBSC. He was an original board member and investor of Wilson Hall School.
Mr. Rumph never lost his love of flying and boating, two interests he acquired while at the Citadel. He started the Mount Vernon Coffee Club in 1957. It brought him great joy and some of his closest friends through the years.
He is survived by his sons Scott Winfield Rumph, III and wife Eileen and their children Sarah Rumph Thomas and husband Jason Bart Thomas and Kathryn Rumph Ross and husband Jason Paul Ross of Sumter; Robert Maitland Rumph and wife Evalyn and their children Robert Maitland Rumph, Jr. and Molly Belle Rumph of Garden City, South Carolina; daughter Emily Rumph Bourgeois and her children John Rion Bourgeois and wife Sarah Dickson Bourgeois of Charlotte and Townsend Bourgeois Kinsler and husband Joshua Lewis Kinsler of Athens, Georgia. He leaves behind seven great grandchildren, John Decamp "Camp" Kinsler and Margot McMillan Kinsler, Carmen Grace Thomas, Caleb Graham Thomas, Miller Olivia Ross, John Pierce "Jack" Bourgeois, Eleanor Broadwell Bourgeois; sister Nora Jane Throckmorton and niece Helen Leigh Throckmorton.
He was predeceased by his beloved wife of 63 years, Dorothy "Dot" Broadwell Rumph and his son Edwin Broadwell Rumph.
A memorial service will be held at First Presbyterian Church of Sumter at 2:00 PM on Wednesday, November 29. Honorary pall bearers will be from the Mount Vernon Coffee Club. The family will receive visitors in the fellowship hall following the service. Internment will be private at the Sumter Cemetery.
The family wishes to extend their deepest appreciation to Martha Ann Prince for her dedication and loving care of Mr. Rumph. She has been with the family for over forty years.
In lieu of flowers, memorials may be made to Sumter Salvation Army 16 Kendrick Street, Sumter, SC 29150 or Wilson Hall School 520 Wilson Hall Road Sumter, SC 29150.
Elmore Hill McCreight Funeral Home & Crematory, 221 Broad Street, Sumter, is in charge of the arrangements (803) 775-9386.
Share Your Memory of
Scott