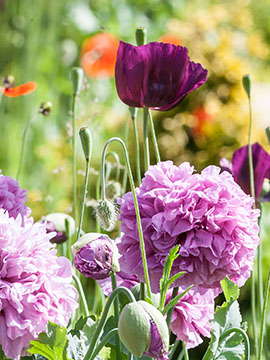 Obituary of Ren James
On Sunday, December 17, 2017, Ren Frew James, 88, passed away very peacefully.
Born March 17, 1929 in Rock Hill, South Carolina, she was the daughter of the late Robert Maurice and Rose Renfro Frew.
Growing up she spent time in Rutherfordton, Winnsboro, Charlotte, and Columbia. After high school, Ren attended Hollins College and graduated from the University of South Carolina. While a student at USC, she met her future husband George Coggin James from Summerton, and they were blessed with a wonderful marriage for 46 years. A member of Trinity United Methodist church, she also served as a volunteer in the church office. For many years, she enjoyed playing bridge with a group of ladies whose friendships she cherished. An expert seamstress, she especially loved making her own clothes. She was a member of the Sumter Junior League, the Sumter Cotillion, The Assembly, Les Trente, and the Trian debutante clubs.
She is survived by her children, John Evans James, III (Laurie), Rosemary James, and George Coggin James, Jr. (Dena) and her four grandchildren, Dr. John Evans James, IV, Stephanie James Gould (Phillip), George Coggin James, III (Catherine) and Elizabeth Alston James.
Ren was preceded in death by her husband, her parents and her sister, Mary Frew Mace.
Pallbearers will be John Evans James, IV, George Coggin James, III, Phillip David Gould, Charles Edward Hall, Charles N. Moses, John D. Moses, and Gregory Haywood Williams.
The family will receive friends at 36 Mason Croft Drive, Sumter, SC on Tuesday, December 19th from 5:00-7:00 p.m.
A memorial service will be held on Wednesday, December 20th at 2:00 p.m. at Trinity United Methodist Church in Sumter, SC following a private family burial. After the service at Trinity, a reception will be held in the fellowship hall.
The family would like to express their heartfelt gratitude to the wonderful employees of Covenant Place for the loving care and compassion they gave to Ren.
Memorials may be sent to The Citadel Foundation, George C. James Scholarship Fund, 171 Moultrie Street, Charleston, SC 29409; Wilson Hall School, 520 Wilson Hall Road, Sumter, SC 29150 or to Trinity United Methodist Church, 226 W. Liberty Street, Sumter, SC 29150.
On-line condolences may be sent to www.sumterfunerals.com
Elmore Hill McCreight Funeral Home & Crematory, 221 Broad Street, Sumter, is in charge of the arrangements (803) 775-9386.