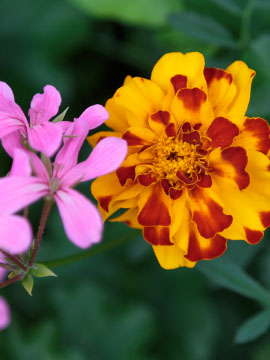 Obituary of Roberta Singleton
Roberta Claire Watt Singleton, 90, widow of William Joseph Singleton, died Tuesday, February 13, 2018, at her home.
Born in Sumter, she was a daughter of the late Elwyn Morgan Watt and the late Olivia Gertrude Ridgill Watt.
Mrs. Singleton was a member of Harmony Church.
Surviving are two sons, William "Billy" Singleton (Gail) and Sid Singleton (Gina) all of Sumter; two daughters, Carol Singleton Blair (Joe) of Mars Hill, NC and Lucy Singleton Plunkett (Dan) of Columbia; two sisters, Marguerite Huggins and Tona Chandler both of Sumter; 3 brothers, E.M. Watt of Sumter, Frank Singleton of Columbia and Robert Singleton of FL; 13 grandchildren and 26 great-grandchildren.
Memorial Services will be held at 2 P.M. Saturday at Harmony Church with Rev. Drew Choate and Rev. Lee Brown officiating.
The family will receive friends at 2260 Florence Highway.
Memorials may be made to Harmony Church, P. O. Box 1878, Sumter, SC 29151.
On-line condolences may be sent to www.sumterfunerals.com
Elmore Hill McCreight Funeral Home & Crematory, 221 Broad Street, Sumter, is in charge of the arrangements (803) 775-9386.