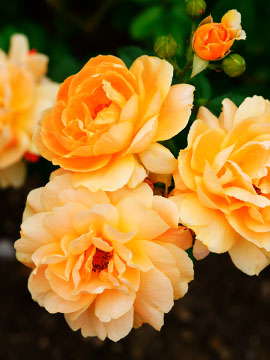 Obituary of Jackie Simpson Motley
Jackie Simpson Motley, 85, beloved wife of the late Raymond W. Motley, Sr. for 63 years, went home to be with her Lord Sunday, January 27, 2019.
Born December 3, 1933, she was the youngest daughter of the late Robert & Irene Amerson Simpson.
Mrs. Motley graduated from Edmunds High School in 1951. She retired from U.S. Broach Company in 1993 as company Controller.
She was the mother of five sons whom she adored. They were the apple of her eyes, as well as her grandchildren and great-grandchildren. She loved and adored all of them. They were a very close family.
She and Raymond joined Wise Drive Church of the Nazarene (previously Boulevard Church of the Nazarene) in April 1974. She loved her church and church family and earnestly worked in all capacities of the church and loved working for the glory of the Lord.
Surviving are four sons, Ronald Wayne Motley (fiancée Jane), Wayland Ross Motley (Kay), Raymond W. Motley, Jr. (Nancy) and William Rhett Motley (Colleen); her former daughter-in-law, Beth Powell, to whom she was very, very close to and who always felt like her own daughter.
In addition, she was survived by five grandsons, Taylor Motley (Caroline), Cameron Motley (Jessica), Raymond Motley, III (Lacie), Rando Motley ( Crystal) and Walker Reese Motley; seven granddaughters, Katie, Morgan (Joseph), McKenzie (Ansel), Kelly (Jonathan), Savannah (fiancé Cody), Catie (fiancé Caleb) and Claire and 21 great-grandchildren.
She was preceded in death by her precious, handsome Richard Warren Motley (45 years old) who went home to be with the Lord in September 2005, two brothers, Lloyd C. Simpson and Gaither A. Simpson; two sisters, Jeanne (Cricket) Simpson Ruggles and Ruby Simpson Lockwood (who she considered to be her best friend).
She considers Judy Kelly, Viola Geddings, the late Nancy Wilson and the late Betty Morris as her closest Christian friends throughout all of her 40 church years. She wanted them to know how much they meant to her.
A Celebration of Jackie's life will be held at 11 A.M. Thursday at Wise Drive Church of the Nazarene with Rev. Sammy Geddings officiating. Her nephew, Jerry Burchfield, will be in charge of the music.
The family will receive friends from 10 A.M. to 11 A.M. Thursday at the church and other times at 3180 Richland Road, Sumter.
Memorials may be made to Wise Drive Church of the Nazarene, P. O. Box 1405, Sumter, SC 29151.
Online condolences may be sent to www.sumterfunerals.com
Elmore Hill McCreight Funeral Home & Crematory, 221 Broad Street, Sumter, is in charge of the arrangements (803) 775-9386.