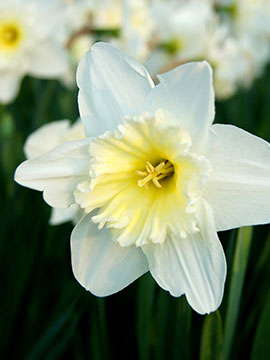 Obituary of Eleanor James
~~Eleanor Wham James, 100, widow of Jasper Thomas James, Jr., passed away Saturday, May 6, 2017 at the home of her daughter.
Born in Laurens County on March 17, 1917, she was a daughter of the late George Sims Wham and Nellie Mellette Wham.
Mrs. James was an employee of Sumter Casket Company for over 63 years as a member of the board and retired as Chairman of the Board of Directors at 93 years of age. As a member of First Baptist Church, she served as a Sunday school teacher and was a member of the Hannah Plowden Circle and the Baptismal Committee. Mrs. James was a member of the Sumter Pilot Club for 42 years, having served with perfect attendance as well as serving as a former President and many other capacities.
Surviving are one daughter, Pat James Fidler of Sumter; one son, J.T. (Bubba) James, III (Judy) of Sumter; four grandchildren, Philip B. Fidler (Kim), James R. Fidler (Sheri), Susan J. Mackie (Brent) and Michael T. James (Angie); eleven great-grandchildren, Brayden Fidler, Patrick Fidler, AlliReagan Fidler, Mellette Mackie, Josh Mackie, Lucy Mackie, Camden James, Everette James, Walker James, Tradd James and Woodley Kate James; two brothers, Dr. George S. Wham, Jr. (Beth) of New Jersey and Robert D. Wham (Barbara) of North Carolina; one sister, Mary Wham James of Sumter; numerous nieces and nephews.
Mrs. James was predeceased by two brothers, James Mellette Wham and Norman Wayne Wham, a sister, Elizabeth Wham Wackerhagen, a son-in-law, Dr. Phil Fidler and a brother-in-law, Edwin James.
The family would like to thank Tuomey Home Health, Tuomey Hospice and the staff at Palmetto Tuomey Health on Floor 5 South for their tender care and a special thanks and appreciation to Rose Sumpter, Marilyn Davis and Mary McKnight for their love and special attention to Mrs. James.
Funeral Services will be held at 11:30 AM Tuesday at the First Baptist Church with Rev. Dan Barber, Rev. Charles Clanton and grandson Philip B. (Bucky) Fidler officiating.
Burial will follow in the Evergreen Memorial Park Cemetery.
Pallbearers will be Philip Fidler, Jamie Fidler, Michael James, John James, Brent Mackie, Robin James, Jimmy James and Scooter James.
Honorary Pallbearers will be Mrs. James' great-grandchildren.
The family will receive friends from 10:00-11:30 AM Tuesday in the Fellowship Hall of First Baptist Church.
Memorials may be made to First Baptist Church- Benevolence Fund or Global Mission Fund, PO Box 867, Sumter, SC 29151 or to Sumter Pilot Club, c/o Debbie Jordan, 1070 Boardwalk Sumter, SC 29150.
On-line condolences may be sent to www.sumterfunerals.com
Elmore Hill McCreight Funeral Home and Crematory, 221 Broad St is in charge of the arrangements. 803-775-9386.