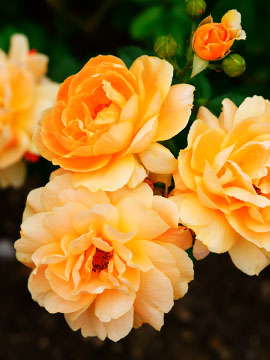 Obituary of Janet Sublette
Janet Brunson Sublette, 86, widow of Joseph Shepard Sublette, passed away Sunday, May 7, 2017, at Palmetto Health Tuomey surrounded by her family.
Born in Sumter, she was a daughter of the late William Ervin Brunson and Madge Griffin Brunson.
She was a graduate of Edmunds High School and later earned a degree from Queens College and the Duke University School of Nursing.
Mrs. Sublette was a member of First Presbyterian Church, Sumter, where she served as a Stephen Minister, was a member of the Bethany Sunday School class and served on the Mary and Martha Committee. She was active in the Sumter community as a member of The Tuesday Club that meets on Thursday and was a former longtime member of the Trian Club. She was raised in Trinity United Methodist Church, was a former member of Swan Lake Presbyterian Church and Mt. Pleasant Presbyterian Church. She was a member of Kappa Delta Sorority while attending Queens College. She was a Paul Harris Fellow and Rotary spouse. Mrs. Sublette was a gracious, sweet southern lady. If you were her family, you always knew where you stood. She epitomized the word matriarch and was the cornerstone of the Sublette family.
Surviving are one son, Joseph Shepard "Shep" Sublette, Jr. (Linda); one daughter, Denise Sublette Dunn (J.D.) all of Sumter; two granddaughters, Brittany Grooms Rogers (Jimmy) and Kristen Sublette Timmons (Ben); two great-grandchildren, Henry and Charles Rogers; and a son-in-law, Gary Garner.
She was preceded in death by her husband of 61 years, Joseph Shepard Sublette; a daughter, Renee' Sublette Garner; her sister, Madge Brunson Kester and her brother, William Ervin Brunson, Jr.
A Celebration of Life Service will be held at 2 P.M. Thursday at First Presbyterian Church with Rev. Nick Cheek officiating.
Private burial will be in the Sumter Cemetery.
The family will receive friends from 6 P.M. to 8 P.M. Wednesday at the family's home, 2770 Windmill Drive, Sumter, SC.
In lieu of flowers, memorials may be made in memory of Janet B. Sublette to First Presbyterian Church, 9 W. Calhoun Street, Sumter, SC 29150 or to a charity of one's choice.
On-line condolences may be sent to www.sumterfunerals.com
Elmore Hill McCreight Funeral Home & Crematory, 221 Broad Street, Sumter, is in charge of the arrangements (803) 775-9386.