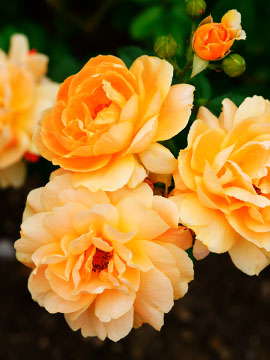 Obituary of Letider Wise
Letider P. Wise, better known as "Tida," passed away on Saturday, June 3, 2017 surrounded by her husband, daughter, and family. Her parents were the late John I. and Effie Lynch Pierce of Timmonsville, SC.
She was a graduate of the McLeod School of Nursing and worked as the Supervisor of the Emergency Room. After marriage, she moved to Sumter and was employed by Dr. E. MacDonald DuBose, and later was employed by DHEC, and retired as Home Health Supervisor. She was a member of Alice Drive Baptist Church.
Survivors include her husband of 39 years, Jack; daughter, Lauren E. Wise of Columbia; three brothers, David Pierce and John Richard Pierce (Dicky), of Timmonsville, and Don Pierce (Connie) of Florence; several nieces and nephews; and a number of cousins.
Funeral services will be 11:00 A.M. Wednesday at Alice Drive Baptist Church with the Reverend Dr. W. Clay Smith officiating. Burial will follow in Evergreen Memorial Park Cemetery.
The family will receive friends from 10:00 until 11:00 A.M. Wednesday, prior to the service at the church.
In lieu of flowers, the family requests memorial contributions be sent to the Alzheimer's Association, P.O. Box 96011, Washington, DC, 20090, making a note on the check: "SC Chapter"; or to a charity of one's choice.
The family would like to give a special thank you to the caregivers of CARIS Hospice.
On-line condolences may be sent to www.sumterfunerals.com
Elmore Hill McCreight Funeral Home & Crematory, 221 Broad Street, Sumter, is in charge of the arrangements (803) 775-9386.