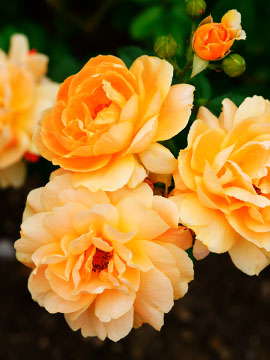 Obituary of Thomas Dabbs
Thomas McBride Dabbs, CLU, ChFC,, husband of Evelyn Dabbs, died Wednesday, September 27, 2017, at age 90 at his home.
Born in Sumter, he was a son of the late Eugene Whitfield Dabbs and Estelle Glasscock Dabbs where he lived almost all of his life.
Mr. Dabbs was a lifelong member of Salem Black River Presbyterian Church where he served as a Ruling Elder. As a young man, he served in the 82nd Airborne of the U.S. Army. He graduated from Duke University in 1950. He was a past president of the Sumter Kiwanis Club, former member of the Fortnightly Club, and former Chairman of the Board of Sumter School District Two. He was owner and operator of Dabbs Life Insurance Agency, Inc. and was engaged in the business of estate and financial planning for over sixty-five years. He was former president of the Sumter Estate Planning Council, the South Carolina Life Underwriters and Midlands Chapter of the Life Underwriters. Mr. Dabbs was known for his service to the Sumter community, to his profession, and to his country.
He is survived by his wife Evelyn, with whom he shared 70 years of marriage. Further, he is survived by four children: Furman Dabbs (Cheryl); Ronda Feinstein (Jeffrey) of Sumter; Susan Roberts of Murrells Inlet and Sumter; and Charlotte Parker (Charles) of Sumter. His sister Louise Bevan of Mayesville, and his brother Joseph Dabbs of Amelia Island, FL, are his surviving siblings. He also has 10 grandchildren and 12 great-grandchildren as well as many beloved nieces and nephews.
He was predeceased by three brothers, Eugene Dabbs, William Dabbs, and Furman Dabbs.
Funeral Services will be held at 1 P.M. Saturday at Salem Black River Presbyterian Church with Rev. Dr. George Wilkes officiating.
Burial will follow in the church cemetery.
Honorary Pallbearers will be members of the Mt. Vernon Coffee Club.
The family will receive friends at the Salem Black River Presbyterian Church Meeting House following the graveside service.
Memorials may be made to the Salem Black River Presbyterian Church Restoration Fund, in care of Martha Greenway, 210 Serenity Circle, Mayesville, SC 29104 or to a charity of one's choice.
On-line condolences may be sent to www.sumterfunerals.com
Elmore Hill McCreight Funeral Home & Crematory, 221 Broad Street, Sumter, is in charge of the arrangements (803) 775-9386.