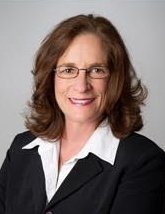 Obituary of Elizabeth "Libby" Allen Hunt
Elizabeth "Libby" Allen Hunt, born June 27, 1953, passed away unexpectedly on June 4, 2018. Born in Columbia, SC, Libby was the daughter of the late Jefferson Davis Hunt, III, and the late Betty Allen Hunt Butler. She is survived by her loving sons, Neal Chavis and Troy (Paulina) Chavis; her faithful dog Kitsune; sisters Marion (Charlie) Thiret, Paula (George) Maky, Mary Hall, Alicia Courville, Lisa (Mark) Richman, brother Jeff (Eleia) Hunt; stepsisters Libby (Dale) Boney, and Martha (Tommy) Garvin; and stepbrothers Jimmy (Nannette) Butler and Pierce Butler; numerous nieces and nephews.
Libby graduated from the University of Georgia, where she earned a bachelor's degree in Journalism. She began her profession as a television producer in Charleston, and later returned to Columbia where she pursued a successful career in real estate. Libby was a member of the Building Industry Association of Central South Carolina. Her career as a realtor lead her into the mortgage industry, where she recently retired as a mortgage broker.
An avid reader and tennis enthusiast, Libby was also a lifelong member of Trinity Episcopal Cathedral and was a dedicated volunteer for St. Lawrence Place.
But her most cherished achievement was the rearing of her two sons. As a single mother, she endured the trials and tribulations of parenthood with a singular determination to do the best she could for her boys. A task that they sometimes would make more difficult than necessary. Despite their best efforts, she turned them into two incredible young men. Something that they both will be endlessly grateful for.
She was an amazing mother, a wonderful sister, a dedicated daughter and was loved deeply by all with the fortune to have her in their lives. Her presence was a light in the dark for many, and will be missed.
A memorial service celebrating Libby's life will be held on Saturday, June 9, at 11am, at Keenan Chapel at Trinity Episcopal Cathedral.
In lieu of flowers, memorials may be made to St. Lawrence Place 2400 Waites Road, Columbia, SC 20204).