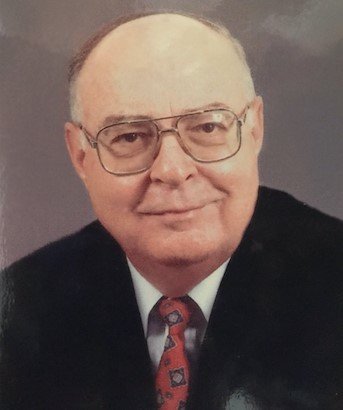 Obituary of Bobby L. Matthews
It is with great sadness that the family of Brigadier General (Retired) Bobby L. Matthews announces his passing on June 11, 2018 in Sumter, SC. Bobby was 86 years old and surrounded by family at the time of his passing. Born in Lake City, SC, He was the son of the late Willie L. Matthews and Eleida Cockfield Matthews.
Surviving are his devoted and loving wife of 63 years, the former Mary Anne Matthews of Georgetown, SC. They had three children: Dr. Patricia (Ray) Massengale of Canton, GA, Bobby (Cindy) Matthews, Jr. of Mt. Pleasant, SC, and Cynthia (Bill) Hart of Awendaw, SC. He had eight grandchildren, Elizabeth (Jonathan) Rutland, Mary Margaret and Daniel Massengale, Sarah Grace and Grant Matthews, Zachary (Marley) Hart, Christian and Bailey Hart, one great grandson, Finnley Hart, nieces and nephews. He was preceded in death by his brother, William D. "Bill" Matthews of Chesterfield, SC
Visitation will be held at Elmore Hill McCreight Funeral home on, Thursday, June 14, 2018 from 5:00 PM to 7:00 PM. Services will be held at Alice Drive Baptist Church on Friday, June 15, 2018 at 11:00 AM followed by burial services at Evergreen Memorial Cemetery. Dr. Clay Smith will hold the services.
In lieu of flowers, donations may be made in the name of Bobby Matthews to the Sumter High School Athletic Booster Club Scholarship Fund, 2580 McCray's Mill Road, Sumter, SC 29154, or the Presbyterian College ROTC Alumni Scholarship Fund, 503 South Broad Street, Clinton, SC 29235 or the Alice Drive Baptist Church Building Fund, 1305 Loring Mill Road, Sumter, SC 29150.
Brigadier General Matthews graduated from Manning High School in 1950, Presbyterian College with a bachelor's degree in history in 1954, Appalachian State University with a master's degree in secondary education in 1968 and graduated from various military schools to include the US Army War College. He spent 50 years in education and 34 ½ years in the military. Upon graduation from Presbyterian College, he served as a teacher and coach at Winyah High School in Georgetown, SC.
He was called to active duty in the US Army in 1955 at Fort Benning, GA and assigned as a Platoon Leader of a Heavy Mortar Company, 7th Infantry Division in South Korea. After his release from active duty in 1957, he joined the SC Army National Guard and served successfully and honorably in every command position from company level through brigade level. He retired in November 1988 as Brigadier Commander, 218th Heavy Separate Mechanized Brigade. During his change of command ceremony upon retirement two Command Sergeant Majors commented that he was the last of the Soldiers General and would be greatly missed. He has received numerous awards and commendations in the military to include the Legion of Merit and the US Meritorious Service Medal with Oakleaf Cluster.
One of his greatest achievements that he was the proudest was the positive impact he had on the lives of so many children during his 50 years in education includes teaching and coaching at Winyah High School, Kingstreet High School, and 46 ½ years as Teacher, Coach, Assistant Principal and Principal at Central Elementary, and Sumter High School until his retirement in 1985. He was asked to come back from retirement and serve as interim Principal for Sumter High School for six months in 1995-1996. Bobby served on the School District 17 School Board from 1996-2004 as member, Vice Chairman and Chairman.
Bobby served in various leadership roles and organization such as SC and National Education Association, National Guard Associations, Lions Club, SC High School League, AAAA Principals Association and SC Secondary Principals Associations, Vision Committee of Sumter, Charter Member of Crime Stoppers and Pee Dee Phi Delta Kappa Fraternity. He was an active member of Alice Drive Baptist Church for over 50 years and served as Deacon, Young Adults and Youth Teacher, Director of Church Training, and served on two pastor search committees and the finance committee.
He received the Order of the Silver Crescent from the SC State Legislature which is the state's highest civilian award for significant contributions, leadership, volunteerism, and lifelong influence within the region or community. He was inducted into the Presbyterian ROTC Hall of Fame, Sumter County Athletics Hall of Fame and the Clarendon County Sports Hall of Fame.
Whether you called him coach, principal, Mr. Matthews, Bobby, General or Dad, he was always willing to take time to listen or offer a supporting hand. When he wasn't away for military service or at a school athletic event, he could be found fishing or hunting with friends and family, working in his garden or at the farm making sure he had enough vegetables planted for his family and all of his friends. On Friday nights during football season, you could always find him sitting in the top seat at memorial stadium rooting for the Gamecocks eating boil peanuts and drinking a coke. He never missed an athletic event at the high school and look forward to his weekly Friday lunches with the head football coach even after his retirement.
Bobby love his family unconditionally. He worshiped his wife, children and grandchildren. His legacy lives on through the lives of all he touched. They say thousands of candles can be lit from one candle and that was him; husband, father, teacher, principal, General and friend.
Our family would like to thank the staff of Covenant Place for their kindness and support they have shown to Bobby prior to and during this time.
Online condolences may be sent to www.sumterfunerals.com
Elmore Hill McCreight Funeral Home & Crematory, 221 Broad Street, Sumter, is in charge of the arrangements (803) 775-9386.