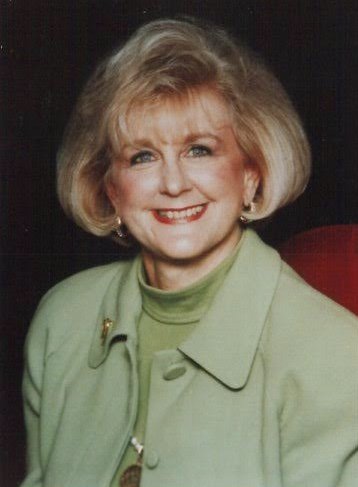 Obituary of Linda Hance
Linda Hance, wife of Col. (U.S. Army, Ret.) Carl W. Hance, Sr.,died Saturday July 14, 2018 at the age of 75.
She was born April, 20 1943 in Catawba, SC, the daughter of the late Louis Fairey Goodson and Lella Lindler Goodson.
Linda moved to Sumter as a teenager where she graduated from Edmunds High School and later earned a degree from USC Sumter. She worked early on as a telephone operator and later at Galloway and Moseley Jewelers. After moving to Columbia, she was a successful sales representative for The Doncaster Ladies Clothing Line. However, her favorite career was being a mother, wife, grandmother and friend to her adoring family. She was a member of the First Church of God in Sumter and currently attended Trenholm Rd. United Methodist Church in Columbia.
Her outward beauty was surpassed only by her inward beauty, her love for God and family and an absolute zeal for life. She brought encouragement and joy to any that knew her. She loved to shag, was an avid bridge player and an accomplished artist.
In addition to her husband of Columbia; four daughters, Cindy Scheele (Larry) of Sumter, Rea Maynard (Kevin) of Aiken, Alison Watford (Kevin) of Sumter, and Bobbie Owens (Jake) of Sumter; one sister FaireyAnn Hatfield (Bryan) of Sumter, one brother Don Goodson (Ebbie) of Sumter and her step mother Jane Goodson of Sumter; Nine grandchildren, Harold Turner (Katie), Caroline Turner Cromer (Justin), Sharp Turner, Rebecca Glancy, Kaitlind Glancy, Sam Watford, Lindy Watford, Madeline Owens, and Hall Owens; One great grandaugher Sutton Turner. She is also survived by her step children Wayne Hance (Georgina), Pamela Dunn (Bill), Michael Hance (Ashley); step grandchildren Carl Hance(Cherihan), Christopher Hance (fiance' Chelsea), Courtney Hance, Coulson Hance, Emily Letourneau (BJ), Ashley Dalpiaz (Alex), William Dunn, Michael Hance, Lauren Hance, Michael Scheele and Betsy Shlon(Andy) and step great grandchildren Wyatt Letourneau and Brodie Dalpiaz.
The family will receive friends from 6-8 PM Tuesday at Trenholm Rd. United Methodist Church in Columbia
and also from 12:30- 2 PM Wednesday at the First Church of God, 1835 Camden Rd. Sumter, SC 29150 and other times at the home of her daughter, 709 Henderson St. in Sumter, SC.
Funeral Services will be held at 2 PM Wednesday at the First Church of God in Sumter with the Rev. Ron Bower, Dr. William R. Bouknight and Rev. Larry Mobley officiating.
Burial will follow in the Evergreen Memorial Park Cemetery.
Honorary Pallbearers will be member of Spirit of Fellowship Sunday School class at Trenhom Rd. United Methodist Church and her step-grandsons.
Memorials can made to Sumter First Church of God, 1835 Camden Rd, Sumter, SC 29150 or to Trenholm Rd. United Methodist Church, 3401 Trenholm Rd. Columbia, SC 29204 or Hospice Care of Tri County, 166 Stoneridge Dr. # 100 Columbia, SC 29210.
On-line condolences may be sent to www.sumterfunerals.com
Elmore Hill McCreight Funeral Home and Crematory is in charge of the arrangements.803-775-9386.