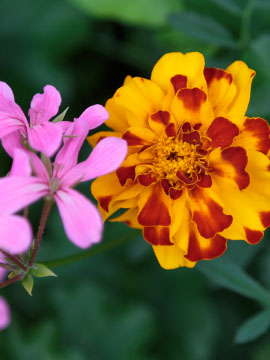 Obituary of Rowena Reese Pratt
Rowena Reese Pratt, 96, widow of Marshall C. Pratt, died Monday, July 16, 2018, at Covenant Place.
She was a daughter of the late Joseph Earle Reese and Dona Black Reese.
Mrs. Pratt was a member of Dilworth United Methodist Church in Charlotte, NC where she served in the choir. She was retired from Sears & Roebuck as an interior decorator and was a longtime member of the Order of Eastern Star and was a former Grand Worthy Matron. She was a volunteer member of the Sew & Sewing Club who made clothing for premature babies.
Surviving are one daughter, Lt. Col. (Retired U.S. Air Force) Sylvia D. Pratt of Ft. Mill; one sister, Rhidona Woodward of Sumter; two sisters-in-law, Carol Reese of Sumter and Jackie Reese of Greenwood; one son-in-law, Gerald Muckenfuss of Mt. Pleasant..
She was predeceased by a daughter, Muriel Rowena Muckenfuss.
The family would like to thank the staff of Covenant Place and Caris Hospice for their loving care.
Graveside services will be held at 11 A.M. Thursday in the Sumter Cemetery with Rev. Angela Marshall officiating.
The family will receive friends at the home of her sister, 811 Gordonia Drive.
Memorials may be made to UMCOR (United Methodist Committee on Relief) in care of Trinity United Methodist Church, 226 W. Liberty Street, Sumter, SC 29150.
Online condolences may be sent to www.sumterfunerals.com
Elmore Hill McCreight Funeral Home & Crematory, 221 Broad Street, Sumter, is in charge of the arrangements (803) 775-9386.