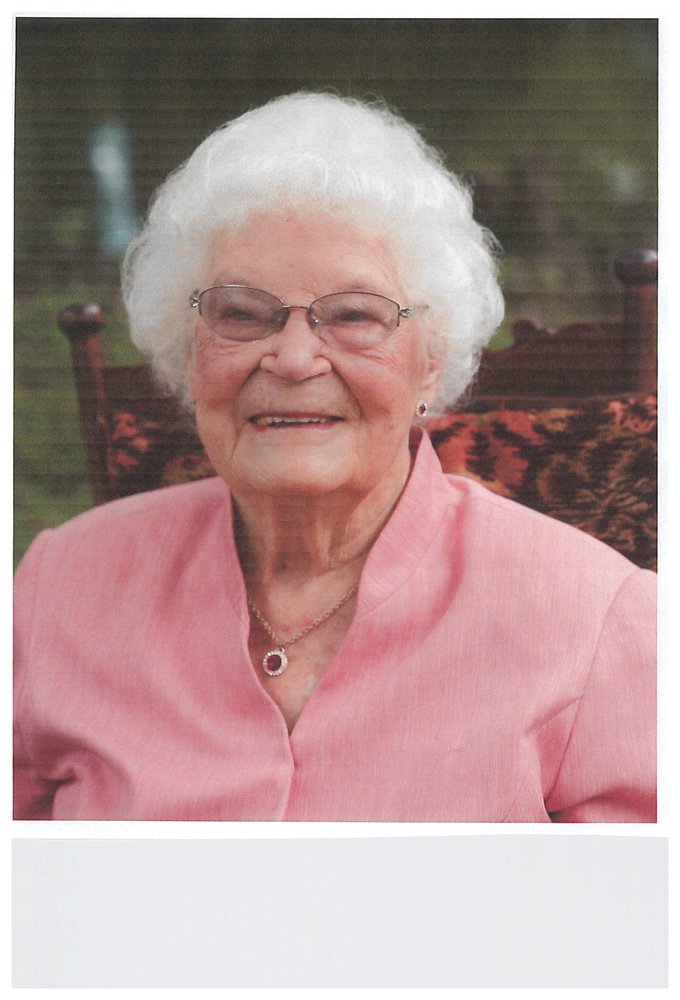 Obituary of Dorothy Hasty Branham
Dorothy Hasty Branham, 96, widow of Melvin Branham, died Monday, July 16, 2018, at Palmetto Health Tuomey.
Born September 6, 1921, she was the daughter of the late Marcus Hasty and Margaret Gardner Hasty.
Mrs. Branham and her husband farmed and owned a dairy. In addition to working in their farming business, Dorothy enjoyed gardening, cooking, fishing, watching sports, and spending time with her family. She was a member of Sumter Baptist Temple.
She is survived by her children Dorothy Jean Millard (Wes) of FL, Geri Thompson Rabon (Larry) of Sumter, Danny Branham (Brenda), Donnie Branham (Margaret) and David Branham (Pat) all of Lee County; 17 grandchildren; 44 great-grandchildren and 18 great-great-grandchildren.
In addition to her parents, she was preceded in death by a brother, William Leonard Hasty, a sister, Margaret Hasty Mobley and a granddaughter, Charlotte Molina Randolph.
The family would like to extend a special thanks to her caregiver, Susan Reagin.
The family will receive friends one hour prior to the service from 10 A.M. to 11 A.M. Saturday at the Elmore Hill McCreight Funeral Home.
Funeral Services will be held at 11 A.M. Saturday in the Chapel of the Elmore Hill McCreight Funeral Home with Rev. Michael Westmoreland officiating.
Burial will follow at Ashwood Baptist Church Cemetery, 1075 Lake Ashwood Road, Sumter (Lee County).
Grandsons will serve as pallbearers.
Memorials may be made to Sumter Baptist Temple, 22 Harper Street, Sumter, SC 29153 or to Sumter United Ministries, P. O. Box 1017, Sumter, SC 29151.
Online condolences may be sent to www.sumterfunerals.com
Elmore Hill McCreight Funeral Home & Crematory, 221 Broad Street, Sumter, is in charge of the arrangements (803) 775-9386.