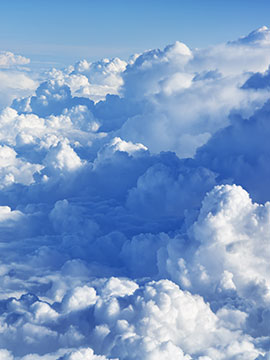 Obituary of Lerans Welch
"You will show me the path of life; In Your presence is fullness of joy; At Your right hand are pleasures forevermore," Psalm 16:11
Lerans Welch, 95, died Monday, August 6, 2018 at Covenant Place.
Lerans was born on September 25, 1922 in Florence County, SC on a Timmonsville mail route in the Bethany Community. He was the son of the late Thelma Cussac Welch and Carson W. Welch. He loved the community he grew up in. His early education was in a three-teacher school, Brownwood, where he completed the 7th grade, proceeding to Elim High School graduating in 1941.
The family moved to Sumter in July 1941. Lerans first worked at Williams Furniture along with his father and his brother. He volunteered for service in the US Coast Guard in December 1942 in the Mounted Beach Patrol in North Carolina, and then, aboard the U.S.S. Dearborn, a patrolling frigate in the European Theatre, until May 1946.
He was a charter member of St. John United Methodist Church. He was also a member of the Claremont Lodge No. 46 of the Masonic Order and the Beuclare Chapter No. 20 of the Order of the Eastern Star. He served as the Worthy Grand Patron of the State of South Carolina from 1970 – 1971. He was the administrator of the Eastern Star Home for 15 years.
Lerans and Clarice Glasscock Newman were married December. 7, 1950, for 44 years before she died in August of 1995. There were no children during that marriage.
He is survived by his close cousin from Florence, Elizabeth Luhr, and several nieces and nephews.
He was predeceased by his brother, Brady Welch, and sisters, Mildred Welch Winstead and Minnie Belle Welch Rogers.
He was also predeceased by his dear friend, Alice Turner Norris. She and her family brightened his life for many years at Covenant Place.
The family appreciates the extra special and loving care that he received from the Staff of Covenant Place.
Visitation will be held from 1:30 P.M. to 2:30 P.M. Friday at the Elmore Hill McCreight Funeral Home with the funeral service beginning at 2:30 PM in the Chapel of the Elmore Hill McCreight Funeral Home with Pastor Max Jackson and Rev. Larry Brown officiating.
Interment will follow in Evergreen Memorial Park Cemetery.
Pallbearers are John Jackson, C.L. Shipman, John B. Lewis, Joe Lee, Jason Rogers, and Eric Prince.
Members of the Beuclare Chapter No. 20, Order of the Eastern Star will serve as Honorary pallbearers.
In lieu of flowers, a memorial may be given to St. John's United Methodist Church.
Online condolences may be sent to www.sumterfunerals.com
Elmore Hill McCreight Funeral Home & Crematory, 221 Broad Street, Sumter, is in charge of the arrangements (803) 775-9386.