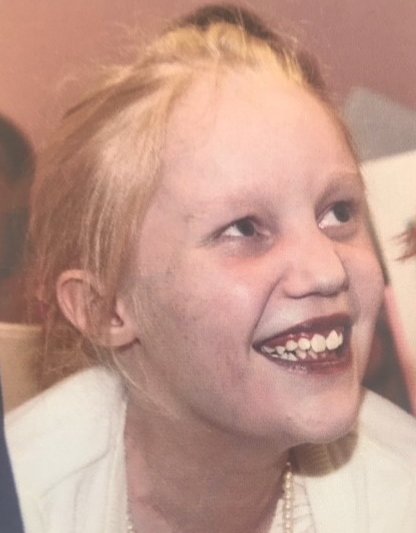 Obituary of Lexie Mae Kinder
Lexie Mae Kinder, 14, peacefully went home to be with the Lord, Saturday, August 25, 2018.
Born on April 29, 2004, in Sumter, she was the daughter of Lucian Scott Kinder and Cristi Coker Kinder.
Lexie was a member of Christ Community Church and enjoyed her church family, singing, painting and sharing her joy of the Lord with others.
She is survived by her parents of Sumter; brothers, Brandon Scott Kinder (Danielle) of Simpsonville, SC and Jacob Teal; sisters, Jordan Kinder Chestnut (Michael) of Greenville,SC and Ryane Kinder Ferrell (David) of Sumter, Jaden, Hannah and Madelynn Teal; her paternal grandmother, Sylvia Kinder of Sumter; numerous nieces, nephews, aunts, uncles and cousins.
She was predeceased by her paternal grandfather Dr. Jack D. Kinder (LaJean B. Kinder), maternal grandparents Archie Kelly Coker (Barbara McLeod Coker)
Funeral Services will be held at 3:00 P.M. Tuesday at Christ Community Church with Rev. Mark Yoder officiating.
The family will receive friends from 1:30 until 3:00 P.M. Tuesday at Christ Community Church and other times at the home.
Burial will follow in the Evergreen Memorial Park Cemetery.
The family would like to thank Dr. Rani Bandisode and Dawn M.Addison of MUSC Pediatric Cardiology, Hands of Hope-Hospice Care of SC, Alice Drive Elementary and Middle Schools for the love and care they have shown Lexie.
Memorials may be made to John K Crosswell Home for Children-Promise Angels,11 Crosswell Drive, Sumter, SC 29150 or to Christ Community Church, 320 Loring Mill Rd., Sumter, SC 29150.
On-line condolences may be sent to www.sumterfunerals.com
Elmore Hill McCreight Funeral Home & Crematory, 221 Broad Street, Sumter, is in charge of the arrangements (803) 775-9386.