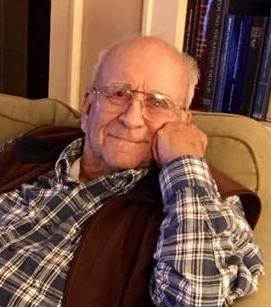 Obituary of Jennings Byron Stokes
Jennings Byron Stokes, 84, widower of Barbara Ann Kennedy Stokes, died September 12, 2018, at Palmetto Health Richland in Columbia.
Born February 16, 1934 in Timmonsville, he was a son of the late Wheeler Legree Stokes and Annie Laurie Carter Stokes.
Jennings was retired from the US Postal Service in Sumter and was an Army veteran having served in Occupied Germany in the 1950s. He was a member of St. Mark's United Methodist Church where he was an active member of the Kennedy Bible Class and the Men's Club; a past member of American Legion Post 15; Gamecock Chapter 5 DAV; member of the Retired Postal Workers and a long-time member of Riverside Hunt Club.
He is survived by one son, William Joel Stokes (Becky) of Autryville, NC; a brother, Gene Austin Stokes (Eunice) of Pine Hurst, NC; a granddaughter Jessica Stokes Wingard (Gerald) and several, nieces and nephews.
In addition to his parents and wife, he was predeceased by a brother Henry Carter Stokes (Ann).
Funeral Services will be held at 3 P.M. Thursday in the Chapel of the Elmore Hill McCreight Funeral Home with Rev. Billy Lewis and Rev. Wes Connor officiating.
Interment with military honors will follow at the Sumter Cemetery.
Pallbearers will be Dennis Gordon, Bobby Isaac, George LeGrand, Rosser LeGrand, Matt Rogers, and Gerald Wingard.
Honorary pallbearers will be members of St. Mark's Men Club, the Kennedy Bible Class and Ricky Shivers.
Visitation will be held from 5 P.M. to 7 P.M. Wednesday at the Elmore Hill McCreight Funeral Home and at other times at the home of Mr. & Mrs. Archie (Laura Kennedy) LeGrand, 101 Wactor Street.
The family suggests that any memorials go to the general fund of St. Mark's United Methodist Church, 27 Broad Street in Sumter or to the charity of one's choice.
Online condolences may be sent to www.sumterfunerals.com
Elmore Hill McCreight Funeral Home & Crematory, 221 Broad Street, Sumter, is in charge of the arrangements (803) 775-9386.