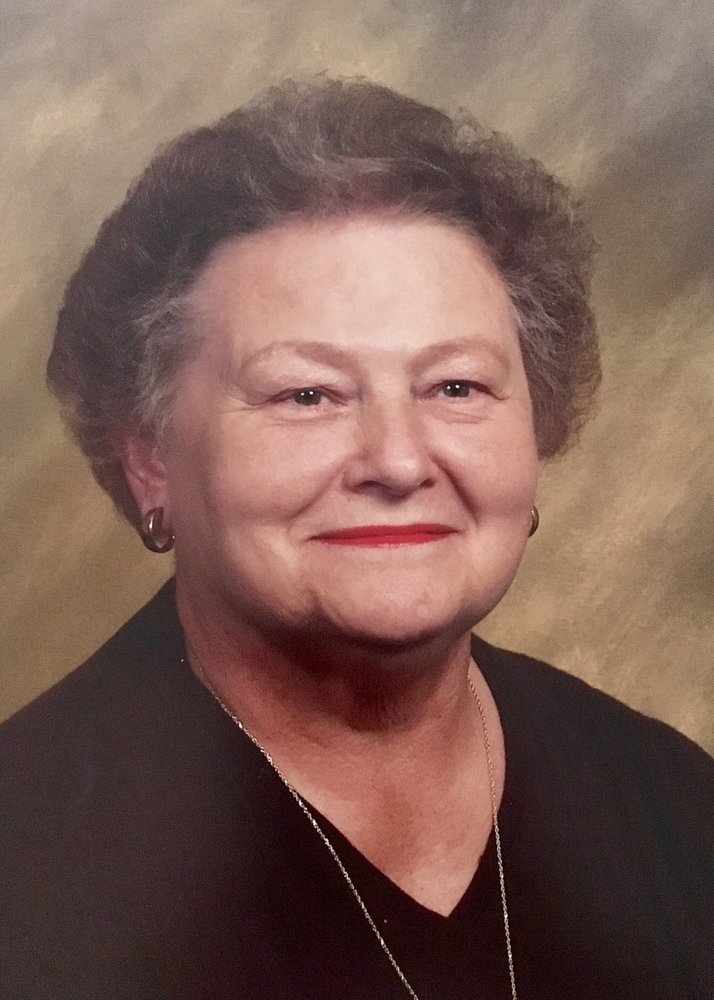 Obituary of Janet Caudle Grant
Janet Caudle Grant, 85, formerly of Sumter, died Thursday, September 20, 2018, at Hospice House of the Piedmont in Greenwood, SC. She was a resident of Brookdale Senior Living Greenwood.
Born on December 23, 1932, in McCormick, SC, she was a daughter of the late John Lawrence Caudle and Eula Mae Scott Caudle.
On July 4, 1952, she married the love of her life, John Aubrey Grant, Jr.. Their shared values of faith and family were the foundation for the home they built and the children they raised. Family was the blessing of their lives.
Educated at Winthrop College, she served as a Bookkeeper/Office Manager at Sumter High School and later as a Bookkeeper and Payroll Manager for District 17 where she retired.
She was a faithful follower of Jesus and teacher of the Bible for over fifty years. She counted it a joy to intercede through prayer on behalf of others. The impact of her ministry continues to be felt by thousands of young people and adults.
Surviving are two daughters, Lawrie Grant Rinehart (Joe) of Greenwood, SC and Ann Carol Grant of Asheboro, NC; a son, Herbert Caudle Grant (Lynne) of Blacksburg, VA; a sister, Johnel Caudle White (Jimmy) of Abbeville; five grandchildren, Cassie Rinehart Rowland, Leslie Rinehart, Aubrey Grant-Kirschke, Maggie Grant, and Annie Grant; two great-grandchildren, Wynn Rowland and Griff Rowland.
She was preceded in death by her husband, a son, John Aubrey "Pete" Grant III; three sisters, Lucille Ferguson, Eula Bracknell, and Aurelia Morrow; and a brother, Herbert A. "Sonny" Caudle.
The family will receive friends from 1:30 P.M. to 3:00 P.M Saturday, September 22, 2018, in the parlor of Grace Baptist Church. Funeral services will be held immediately following at 3:00 P.M. in the church sanctuary with Dr. Stephen Williams, Rev. Steve Shumake, and Dr. James Chandler officiating.
Burial will be in the Sumter Cemetery.
Memorials may be made to the Alzheimer's Association, 140 Stoneridge Drive, Suite 210, Columbia, SC 29210 or to Grace Baptist Church Missions, 219 W. Calhoun St., Sumter, SC 29150.
Online condolences may be sent to www.sumterfunerals.com
Elmore Hill McCreight Funeral Home & Crematory, 221 Broad Street, Sumter, is in charge of the arrangements (803) 775-9386.