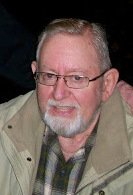 Obituary of Jon Kent Easton
Jon Kent Easton, 79, died Wednesday, January 2, 2019, at his home.
Born in Seattle, WA, he was a son of the late Gerald Everett Easton and Dorothy Eleanor Laney Easton.
Mr. Easton was a U. S. Army veteran. He was retired from Sumter Behavorial Health Services and then remained very involved in Alcoholics Anonymous. He served in many levels of service and literally changed the lives of hundreds of people. He touched many people by introducing them to recovery. Jon stayed on the fringes of so many lives and things one never truly realized that he was a part of. He literally helped hundreds of people and changed and saved lives both locally as well as state wide.
He had a passion for the outdoors, camping with the Coffee Cup Campers, loved the Smokey Mountains and the Cherokee and Flatrock areas, as well as for golf, photography, southwest Indian art and culture. He loved his family, his children and extended family and had a kind heart and gentle soul.
.Surviving are three sons, Joel Easton of Columbia, Kent Easton of Monroe, NC and David Easton of Seattle, WA; two daughters, Beth Thompson of Canada and Diane Cameron of Seattle, WA and numerous grandchildren. And his special friend Suzanne.
Funeral services will be held at 11:00 am on Thursday January 10, 2019 in the Chapel of the Elmore Hill McCreight Funeral Home.
The family will receive friends at the Elmore Hill McCreight Funeral Home following the service.
Memorials may be made to Sumter Group Alcoholics Anonymous, 1 Warren Street Sumter, SC 29150 or to the 441 Group 2090 Hwy. 441 Suite D, Sumter, SC 29154.
Online condolences may be sent to www.sumterfunerals.com
Elmore Hill McCreight Funeral Home & Crematory, 221 Broad Street, Sumter, is in charge of the arrangements (803) 775-9386.