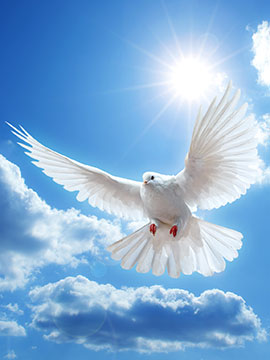 Obituary of Gordon H Rettke
Gordon H. Rettke, 95, widower of Marian Pope Rettke, died Tuesday, January 8, 2019 at Covenant Place.
Born in Blue Island, Illinois, he was a son of the late Frank and Marion Anderson Rettke.
He attended Maryville College, TN, served as a Naval Aviator during WWII, graduated from the University of Tennessee, received a Master's Degree from George Peabody College (now Vanderbilt University) and a Doctor's Degree from Indiana University.
He practiced School Psychology for the Delaware State Department of Public Instruction, taught and practiced Psychology in the Clinic and Counseling Center at Evansville College, IN (now Evansville University), served as Consulting Clinical Psychologist in Pennsylvania's Bureau of Mental Health Services for Children, directed Psychological Services for the Charlotte-Mecklenburg Schools and served as Psychologist-Coordinator of their Employee Assistance Program. Finally, he retired from his practice of General Clinical Psychology in 1993.
He and his wife moved to Sumter, SC in 2000 to be near their daughter and grandchildren. He was a member of First Presbyterian Church.
Survivors include one son, Gordon H. Rettke, Jr. (Olivia) of Madison, AL; one daughter, Leslie Grogan (Steve) of Sumter; five grandchildren; two great-grandchildren.
Memorial services will be held at 3 P.M. Thursday in the Chapel of the Elmore Hill McCreight Funeral Home with Rev. Nick Cheek officiating.
The family will receive friends following the service.
The family would like to extend thanks to Dr. Mayes DuBose and to the nursing staff at Covenant Place
Memorials may be made to First Presbyterian Church Stephen Ministry, 9 W. Calhoun Street, Sumter, SC 29150 or to the SPCA, 1140 S. Guignard Drive, Sumter, SC 29150.
On-line condolences may be sent to www.sumterfunerals.com
Elmore Hill McCreight Funeral Home & Crematory 221 Broad Street Sumter is in charge of the arrangements (803) 775-9386.