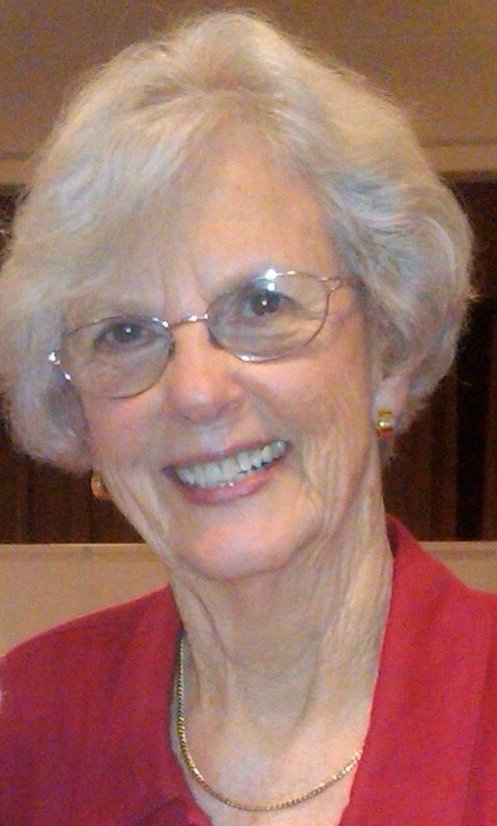 Obituary of Sallie Anne Munroe Kirven
Sallie Anne Munroe Kirven, 84, died Sunday, June 23, 2019 at Rainey Hospice House of Anderson, SC. She was the widow of Joseph Chandler Kirven and they spent their entire married life of 52 years in Sumter, SC before he died in May 2011.
Mrs. Kirven was the daughter of the late Edgar Hazelton Munroe and Mary Elizabeth Shaw Munroe. She was born August 14, 1934 in Bladen County, NC, and grew up in the small town of Clarkton. She graduated from Flora MacDonald College (now St. Andrews Presbyterian College) in 1956 with a bachelor of music degree. After teaching in North Carolina for two years, she married Joe and they moved to Sumter. She began teaching music and chorus in Sumter School District #17, then found a home in fourth grade, where she spent the remainder of her career teaching social studies and English. "Read those biographies!" was her persistent advice to her fourth graders. She retired after 30 years in District #17, spending most of her time teaching at Millwood and Willow Drive elementary schools.
Mrs. Kirven was a life-long lover of music. She sang in the choir of First Presbyterian Church of Sumter for decades and spent the Sunday school hour traveling from class to class to provide piano accompaniment for any class that wanted to sing hymns. She spent many a Saturday evening practicing hymns for Sunday morning and amused herself by choosing ones to particularly challenge the Fraser Edmunds Men's Bible Class. She delighted in holding her grandchildren on her lap between her arms at the piano as she played and sang Disney songs for them when they were babies. She was a member of the Sumter Afternoon Music Club and loved to attend choral, piano and symphonic concerts. When she moved to Anderson, she thoroughly enjoyed driving a carload of ladies to Anderson University for concerts, whether they be student recitals or professional productions.
She was a lifelong Presbyterian and a dedicated church woman, serving as deacon and elder for many years at First Presbyterian of Sumter and especially like to visit home-bound members to take them audio tapes of the weekly worship service. She was active in Presbyterian Women and in 2013 was named an honorary life member.
Mrs. Kirven loved to garden, quilt, research genealogy and play bridge. In addition to the Afternoon Music Club, she was a member of many social and civic clubs in Sumter including Junior League, the Evening Pilot Club, the educator's honor society Delta Kappa Gamma and the "Tuesday Club that meets on Thursday."
She is survived by her two children, Anne Kirven Tedder (Dennis) of Anderson and Dr. Joseph Munroe Kirven (Kristin) of Orlando, Florida. She was Mimi to five grandchildren whom she adored: Andrew Chandler Tedder of Long Creek, SC, Joseph Henry Tedder of Spartanburg, SC, and Shea Munroe Kirven, Chandler Kiley Kirven and Kinley Joseph Kirven of Orlando. She is also survived by her sister, Shaw Munroe Skipper (Dean) of Six Mile, SC and many nieces and nephews. She was preceded in death by her sister, Mary Elizabeth Munroe.
The family would like to thank the staffs of Dominion Senior Living and Hospice of the Upstate for their loving care during her last few months, especially her home nurse, Greg Addis, who brought a twinkle to her eye when he would dance with her, and C3 caregiver Nancy Summeral for her companionship in the last weeks.
A service of witness to the resurrection is planned for 10 a.m. on Wednesday, June 26 at Sumter Cemetery with the Rev. Josie Holler and the Rev. Dr. Dennis R. Tedder officiating. The family will receive friends immediately after the service at Sumter County Museum's McKenzie Hall, 122 N. Washington Street. A memorial gathering will be held at First Presbyterian Church of Anderson at a later date.
In lieu of flowers, memorials may be made to the music ministries of First Presbyterian Church of Sumter, 9 West Calhoun Street, Sumter, SC 29150 or First Presbyterian Church of Anderson, 302 West Whitner Street, Anderson, SC 29624.
Elmore Hill McCreight Funeral Home & Crematory, 221 Broad Street, Sumter, is in charge of arrangements (803) 775-9386.