Recommend Dwayne 's obituary to your friends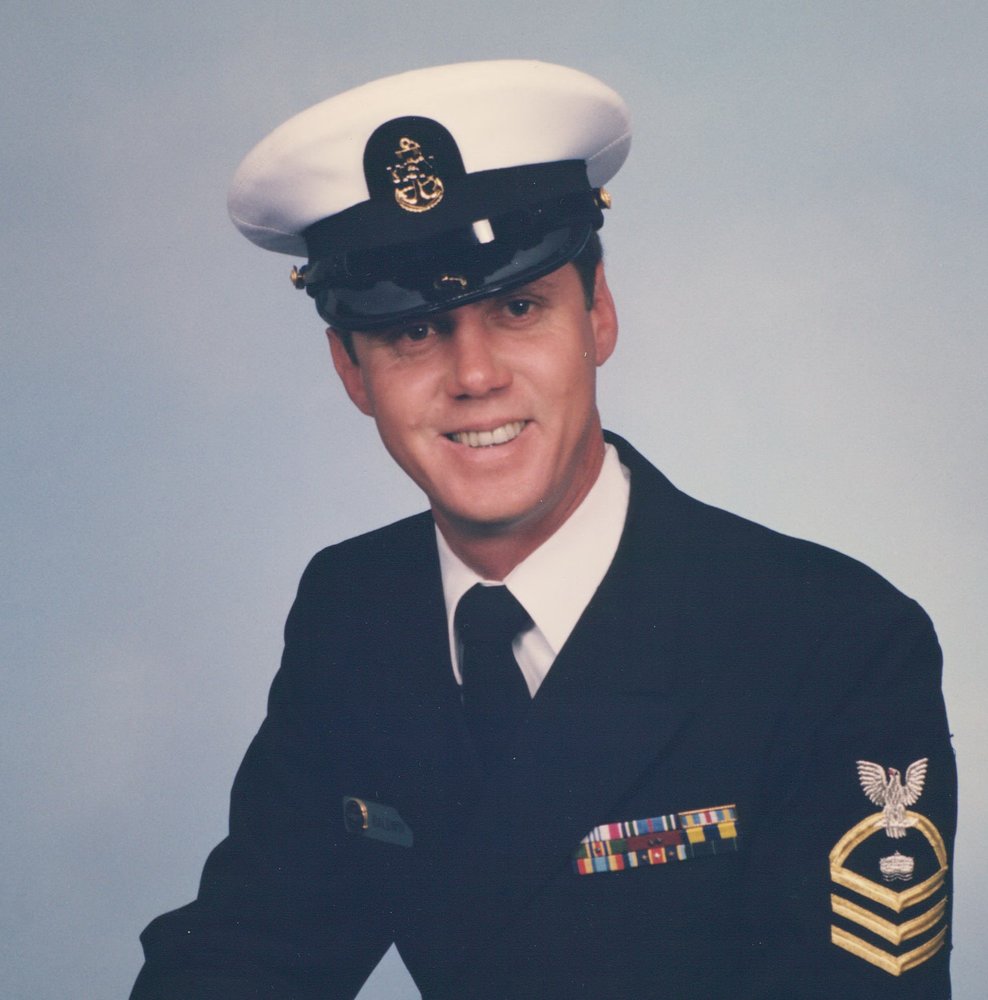 Obituary of Dwayne Baldwin
SCPO (Ret.) Dwayne Baldwin, 62, husband of Cyndi Medeiros Baldwin, died Sunday, September 29, 2019, at Providence Health Hospital in Columbia.
Born in Louisville, KY, he was a son of the late George Lee Baldwin and Lenore Young Evans Baldwin.
Dwayne "Beans" Baldwin was a U.S. Navy veteran and served 23 years as an EOD underwater mineman, a military son, and a proud military father. He found his high school sweetheart after 25 years of distance, married, and lived in Sumter, SC. It is a love story for the ages; they held each other close even when distance separated the two; they picked up right where they left off and enjoyed watching their children grow, get married, begin their careers, and have children. They held each other close until the very end and he is holding onto Cyndi now and patiently waiting, like he did before. He was a doting grandfather to the 7 grandchildren and gave incentives for earning straight A's like any proud grandfather would do. From saluting his daughter at her graduation, to saluting his son at his BMT graduation, Dwayne was proud. He was an avid fisherman, who loved to share his love of angling with his wife, children, and grandchildren; he always had a line in the water. Dwayne led a selfless and giving life; he did all he could for everyone else and then some. He was a leader and a hero to all that had the pleasure and privilege of knowing him.
Surviving are his wife of Sumter; four children, Laura Iturralde (Jorge) of St. Augustine, FL,
D.J. Baldwin (Kaitlyn) of Ladson, Jennifer De Young (Matthew) of Hampton, VA and Jaclyn Johnston of Frankfort, KY; a brother, Evan Baldwin of Spencer, NC and seven grandchildren.
Funeral services will be held at 11 A.M. Thursday in the Chapel of the Elmore Hill McCreight Funeral Home with Rev. Dr. David Richardson officiating.
Burial will be in Arlington National Cemetery at a later date.
The family will receive friends from 5 P.M. to 7 P.M. Wednesday at the Elmore Hill McCreight Funeral Home.
Online condolences may be sent to www.sumterfunerals.com
Elmore Hill McCreight Funeral Home & Crematory, 221 Broad Street, Sumter, is in charge of the arrangements (803) 775-9386.