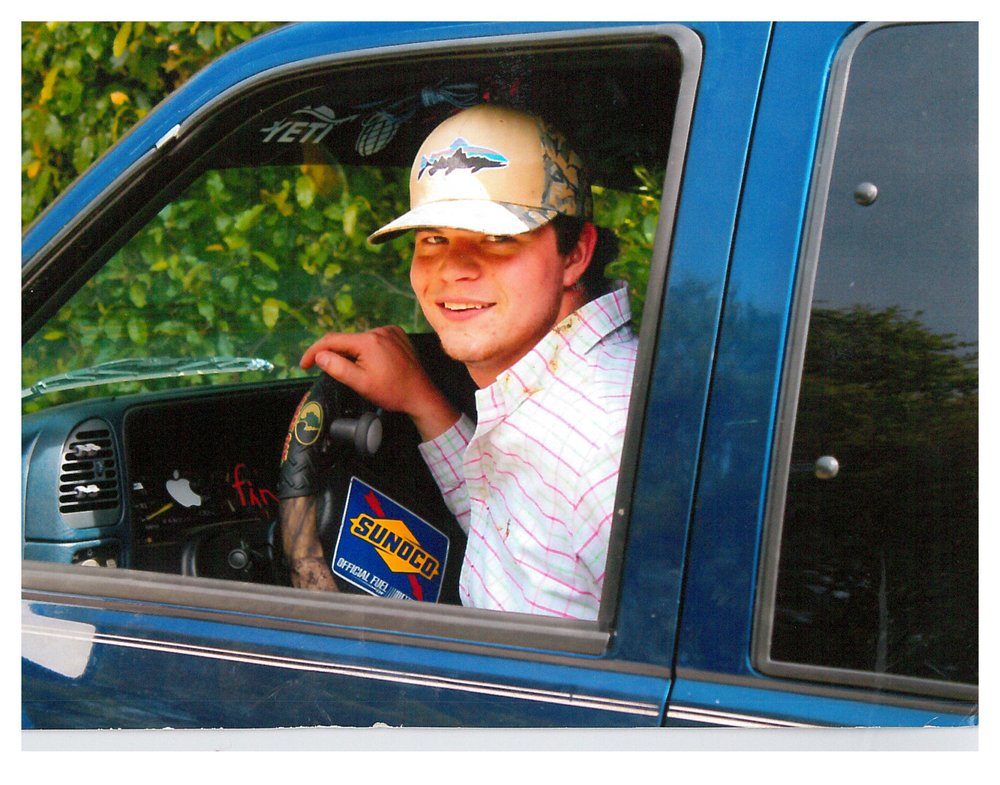 Obituary of Britton Cox
Britton Monroe Cox, 18, died Monday, July 3, 2017, in Manning.
Born in Sumter, he was a son of Miles Patrick Cox and Tammye Lynn Cook Cox.
Britton was employed at Mid-Carolina Exterminating Company, was an avid hunter, fisherman and outdoorsman. He was very mechanically inclined. Britton loved people and had a wonderful positive energy. He always kept a smile on his face and the face of others.
Surviving are his father and stepmother, Julie Boyce Cox; mother and her companion, Geoff Carr; one son, River West; one brother, Miles Hamilton Cox; one step-brother, Lake Kirven; one stepsister, T. J. Kirby (Kevin Moye); his girlfriend, Randi West all of Sumter; numerous aunts, uncles, nieces, nephews and cousins.
Memorial Services will be held at 11 A.M. Friday in the Chapel of the Elmore Hill McCreight Funeral Home with Rev. Jock Hendricks officiating.
The family will receive friends following the memorial service and other times at the home, 312 Winn Street.
In lieu of flowers, memorials may be made to the River West Educational Fund, in care of Edward Jones to the attention of Amanda Miller, 2065 Wedgefield Road, Sumter, SC 29154.
On-line condolences may be sent to www.sumterfunerals.com
Elmore Hill McCreight Funeral Home & Crematory, 221 Broad Street, Sumter, is in charge of the arrangements (803) 775-9386.