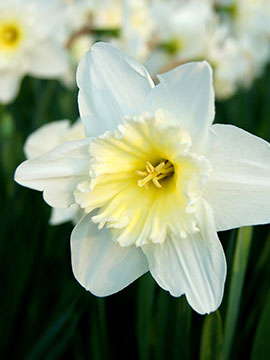 Obituary of Emily Thompson
Emily Whitmire Thompson, 93, widow of Garris Archibald "Tommy" Thompson, Jr., entered into eternal rest on July 25, 2017, at Presbyterian Communities of SC in Lexington, SC.
Emily was born on September 23, 1923, in Easley, SC, a twin daughter of Ferber Wright Whitmire and Avie Catherine Smith Whitmire. She was a direct descendant of Nancy and Henry Whitmire, believed to be the first permanent settlers in the Jocassee Valley, which is now under Lake Jocassee. Emily graduated from Easley High School in 1940 and from Winthrop College in 1944, with a Bachelor of Science degree in home economics. She was certified by the States of SC and NC as a professional teacher and taught school in Charlotte, NC and Easley, SC before marrying Tommy in 1947. During the initial years of their marriage, Emily and Tommy lived in Great Falls, Camden and Columbia, SC, as well as in Delaware, Virginia, and North Carolina, before moving to Orangeburg, SC in the mid-1960's. Emily and Tommy enjoyed a loving sixty-five year marriage until Tommy's death in 2013. Emily was a homemaker and devoted mother to their four daughters and imparted her cooking, sewing, needlework, and knitting skills, as well as her wisdom and faith, to them. In Orangeburg, Emily was a longtime active member of St. Paul's United Methodist Church, where she served on the Administrative Board, taught Sunday School, and was active in the United Methodist Women. She served as local and state president of the American Legion Auxiliary, was a Girl Scout Leader, and was involved in many charitable and community activities, including teaching illiterate adults to read.
In addition to her parents and husband, Emily was preceded in death by brothers Woodrow W. Whitmire, F. W. Whitmire, Jr., D.D.S., and Ralph S. Whitmire. She is survived by her twin sister Frances W. Craig and by her sister Catherine W. Garber. She is also survived by her four daughters: The Rev. Elizabeth Ann Thompson and her husband The Rev. James Ellis Griffeth of Greenville, SC; Rebecca T. Cooley of Florence, SC; Judith T. Burgis, M. D. and her husband Scot A. Strickland of Columbia, SC, and Jane T. Davis and her husband Harold of Mt. Pleasant, SC, as well as her seven grandchildren: Timothy G. Layman and his wife Alexis, Robert T. Cooley and his wife Julie, David T. Cooley and his wife Krystal, Patrick M. Burgis and his wife Christen, Emily E. Burgis, H. Franklin Davis, IV and his wife Campbell, Martha McElveen T. Davis, and five great-grandchildren: Ingrid, Naomi, and John Henry Layman, and Garris and Sarah Beth Cooley.
Her graveside interment service will be held at Bethel United Methodist Church, Oswego, 5575 Lodebar Rd., Sumter, SC, on Saturday, July 29 at 10 a.m.
In lieu of flowers, memorials may be made to St. Paul's United Methodist Church, 1356 Amelia St, Orangeburg, SC 29115.
On-line condolences may be sent to www.sumterfunerals.com
Elmore Hill McCreight Funeral Home & Crematory, 221 Broad Street, Sumter, is in charge of the arrangements (803) 775-9386.