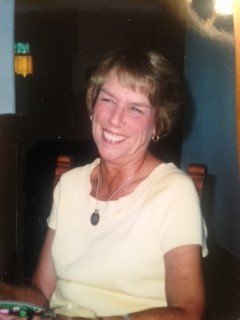 Obituary of Helen Walters
Helen Hollis Walters, 71, died Wednesday, March 14, 2018, in Dacula, Georgia.
Born in Bennettsville, she was a daughter of the late Charles F. Hollis and Louise Meiklejohn Hollis.
Mrs. Walters was a member of First Presbyterian Church and was a retired registered nurse. She received her master's degree in Public Health from the University of South Carolina.
Surviving are a son, Chester H. Walden (Lori P.); a daughter, Nancy W. Carlton (Frank L.); four grandchildren, Ashleigh P. Walden, Christopher H. Walden, Bryce M. Carlton and Franklin B. Carlton.
Funeral services will be held 11 A.M. Monday at First Presbyterian Church with Rev. Nick Cheek officiating.
Burial will be in the Sumter Cemetery.
The family will receive friends from 4 P.M. to 6 P.M. Sunday at the Elmore Hill McCreight Funeral Home.
Online condolences may be sent to www.sumterfunerals.com
Elmore Hill McCreight Funeral Home & Crematory, 221 Broad Street, Sumter, is in charge of the arrangements (803) 775-9386.