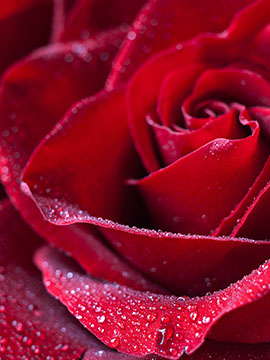 Obituary of Norman Shumaker
Norman Jefferson Shumaker, Sr., 91, a Child of God by faith in Jesus Christ, Norman desired to see God glorified. Praise God, for absent from the body means that God's child is with Him!!! (2 Corinthians 5) Norman is no longer here with us, but he was never more alive than he is now!
Son of the late Albert A. Shumaker and Estelle G. Shumaker of Sumter, South Carolina, he is survived by two sons, Norman J. Shumaker, Jr. (Jeff) and his wife, Wilbur Bernshouse Shumaker, and Ralph A. Shumaker of New Orleans, Louisiana and four grandchildren, David J. Shumaker and his wife, Kristin, Abbie Strong and her husband, Jim Strong, Rachel Shumaker and Austin Shumaker, three great grandchildren, Samuel and Faith Strong, Micah Shumaker, and several nieces and nephews.
Norman was preceded in death by his faithful and loving wife of 69 years, Rosella Landry (Rose) Shumaker, and two brothers, Albert A. Shumaker, Jr. and William George Shumaker.
Norman was a retired Master Sgt. Of the United States Air Force.
Born in Sumter, SC, he graduated from Edmunds High School in Sumter, SC and Palmetto School of Aeronautics in Columbia, SC. He entered the US Army Air Corps during WWII, earned a diploma from the B-24 Airplane Mechanics Course, maintained B-24's, and later graduated from Chaplain's Assistant School. Norman also served in the Air Force during the Korean Conflict (Japan) and the Conflict in Vietnam. He graduated from the York (Penn.) Refrigeration & Air Conditioning School and served in Turkey, France, and Stateside assignments.
After Retirement, Norman was very involved in Post 15 of the American Legion, becoming Chaplain and Service Officer and assisting veterans with their spiritual needs and health care benefits as long as his health permitted. He was awarded the Outstanding Legionnaire of the Year for 1997 for the State of South Carolina. A Volunteer at William Jennings Bryan Dorn VA Hospital (Columbia, SC), Norman was recognized by both the Disabled American Veterans and The Veterans of Foreign Wars for helping veterans. Also for a time in the 1990's he helped with Jail ministry.
Important to Norman in his work with veterans and others was Isaiah 40:31, But they that wait upon the Lord shall renew their strength; they shall mount up with wings as eagles; they shall run, and not be weary; and they shall walk, and not faint.
Norman was active in all phases of work in churches wherever he was and with Base Chapels while serving overseas. For years Norman was very active in the Gamecock Citizens Band Radio Club of Sumter, SC; his handle was "Cobbler." He was a member of Alice Drive Baptist Church, and of the Brotherhood Sunday School Class. He was a member of CBMC (The Christian Business Men's Connection), he was a Gideon, and he was a member of the National Organization of Veterans Outreach Ministry.
A memory of Norman is him saying: "I am the Lord's and everything I have is the Lord's"
For many years, Norman enthusiastically participated in singing, "making a joyful noise," as part of a church congregation. Norman enjoyed listening to Men's Quartets and choirs.
Norman's heart for God moved him to serve people. He enjoyed serving where the glory was given to God and he was not noticed.
Funeral Services will be held at 10 AM Wednesday in the Chapel of the Elmore Hill McCreight Funeral Home with Dr. Clay Smith officiating.
The family will receive friends from 9 to 10 AM Wednesday at the Elmore Hill McCreight Funeral Home and other times at the home of his son, 229 Lesesne Dr.
Private Burial will be at Evergreen Memorial Park Cemetery.
In place of flowers memorials could be made to Alice Drive Baptist Church, The Gideons International in Sumter, SC, or the American Legion.
On-line condolences may be sent to www.sumterfunerals.com
Elmore Hill McCreight Funeral Home & Crematory, 221 Broad Street, Sumter, is in charge of the arrangements (803) 775-9386.