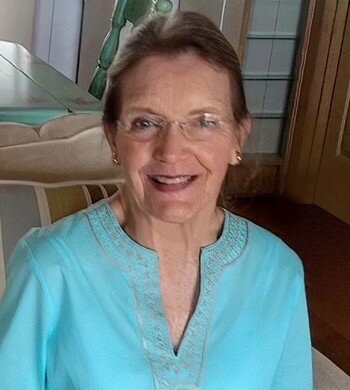 Obituary of Betsy Shealy Humphries
Please share a memory of Betsy to include in a keepsake book for family and friends.
Betsy Shealy Humphries, wife of the late Hugh Chapman Humphries, Jr., died Friday, June 10, 2022 at her home. Born in Batesburg, South Carolina, she was the daughter of the late Josiah Padgett Shealy and Alma Wise Shealy. She attended the public schools of Batesburg and graduated from Columbia College, Columbia, S.C., with a Bachelor of Arts degree, majoring in history with minors in English and drama. Betsy was editor of the college newspaper for two years and graduated as valedictorian of her class. She received a master of education degree from the University of South Carolina, Columbia, in 1973. After graduating from college, she moved to Sumter and began her teaching career at Edmunds High School in Sumter. She met her husband in Sumter, and they married in 1957. After living in Anderson, S.C., they moved to Pawtucket, Rhode Island, where their first child was born, returning to Sumter in 1959. After teaching in Anderson and schools in the Sumter area, she retired in 1995. Betsy attended Trinity United Methodist Church for 60 years. She was an active member of the FaHoLo Sunday School class during that time. In addition to teaching in the youth, college and adult classes, she was a facilitator of the Disciple Bible study program. She also served on the Administrative Board, the Education Commission, and the Board of Trustees. She was particularly proud of working on the committee that was responsible for the booklet, I Am the Light, about the stained glass windows of Trinity. Her worship at Trinity, the love and support of its staff and members, and participation in its opportunities for service nurtured her faith and sustained her. In addition to her lifelong interest in education, Betsy enjoyed volunteer work in the community. She was actively involved in the Sumter County Library, serving as a member and chairwoman of the library board. While serving on the board, she was instrumental in the formation of the Friends of the Sumter County Library, a volunteer organization committed to supporting the library with their time and with funding. She continued her interest in history, working with Sumter volunteers "My Community and Me" program, researching and compiling the material on the history of Sumter County, traveling the county and photographing historical sites while developing a slide library to be used in conjunction with the history lessons and compiling a picture library for the classes. She also worked with Sumter Volunteers to write the grant for the program, and participated in the living history presentations to the schools. Recently she combined the historical information into a Short History of Sumter County, which is a part of the notebook for each fourth grader who participates in this Sumter Volunteers program. A Master Gardener, she volunteered at Healthly Wood Pond Association to beautify the area. She also worked as a landscape volunteer at the Sumter Family YMCA for several years. The Sumter YMCA was one of her favorite places. Up until her death, she participated in the group classes and fitness center. She was named as Volunteer of the Year at the Y. Betsy particularly enjoyed her involvement as a member of the Swan Lake Advisory Board. As a result of this association, she began writing a gardening column about Swan Lake and gardening for the Sumter Item. The column, "At the Garden," appeared monthly for 7 years. A conservationist and organic gardener, Betsy was a firm believer in caring for our environment and doing all possible to save our natural resources. Physical exercise, reading, gardening, conservation of our natural resources, care of wildlife and domestic animals played important roles in her life. She was a member of the Historical Association, the Art Association, the Sumter County Museum, the Sumter Gallery of Art, the Master Gardeners and The Book Club. In 2002 Betsy was named to the Sumter County Women's Roll of Honor. Surviving are her children: Hugh "Chip" C. Humphries III of Sumter; two daughters, Beth Humphries Stilwell and her husband the Rev. Rodney Stilwell of Winston-Salem, N.C.; and Logan Humphries Bagley and her husband Scott Bagley of Greenville; four grandchildren, Emily Stilwell Kingsbury (Philip), Josiah Stilwell, Helen Givens Truesdale (Jordan), and Hugh C. Humphries IV; step-grandchildren, Robert Soles, River Soles, Tara Scout Soles, Elizabeth Bagley-Sepsey (Katlyn) and Andrew Bagley (Abby); and great-grandchildren, Jackson Stilwell, Rachael Kingsbury, Cayden Kingsbury, Cameron Kingsbury, Carter Maye Truesdale, Collins Truesdale and Rainn Bagley-Sepsey; sisters-in-law, Margie Asbill Shealy of Batesburg, and Jane Humphries Lawton and her husband, the Rev. Kirk Lawton of Myrtle Beach, S.C.; and brother-in-law, Leonard Humphries, of Charlotte, N.C.; her cousin, Norma White of Sumter; nine nieces and nephews. She was preceded in death by infant twin sons, Mark and David Humphries; two brothers, Preston S. Shealy and Josiah P. Shealy, Jr.; step-grandson, Colt Soles; and sisters-in-law, Fran Buffkin Shealy and Betty Sawyer Humphries. Memorial Services will be held at 2 P.M. Monday at Trinity United Methodist Church with the Rev. Joseph James officiating. The family will receive friends at a reception following the Memorial Service in the Fellowship Hall and other times at the home Saturday and Sunday. Honorary Pallbearers will be members of the FaHoLo Sunday School Class and the Book Club, The family would like to express appreciation for the loving care and support received in the past from Carolina Caregivers, Visiting Angels, Amedysis Hospice and Mazone Everett. Memorials may be made to Trinity United Methodist Church, 226 West Liberty Street, Sumter, SC 29150; The Sumter SPCA, 1140 South Guignard, Sumter, SC 29154; the Cart Fund, P.O. Box 1916, Sumter, SC 29151, or the charity of your choice. On-line condolences may be sent to www.sumterfunerals.com Elmore Hill McCreight Funeral and Crematory, 221 Broad Street, Sumter, is in charge of the arrangements.