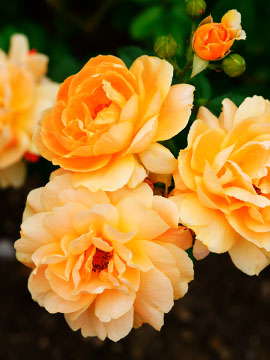 Obituary of Tina Hendrickson VanValkenburgh
Tina Hendrickson VanValkenburgh, 67, wife of Len VanValkenburgh, died Wednesday, September 23, 2015, at Tuomey Regional Medical Center.
Born in Queens Village, NY, she was a daughter of the late Earle Hendrickson and Josephine Pernice Hendrickson.
Mrs. VanValkenburgh was a Civil Service employee for 45 years.
Surviving are her husband of Sumter; one son, Sean VanValkenburgh (Jessica) of Rock Hill, SC; six brothers, Dene, Noel, David, Jeff, Eric and Chris Hendrickson; and six grandchildren.
She was preceded in death by a daughter, Jeannette St. Mary and two brothers.
Funeral services will be held at a later date.
On-line condolences may be sent to www.sumterfunerals.com
Elmore Hill McCreight Funeral Home & Crematory, 221 Broad Street, Sumter, is in charge of the arrangements (803) 775-9386.