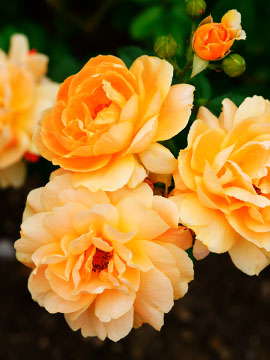 Obituary of Jewel Johnson 
Jewel Buddin Johnson, 92, widow of Freenley LaMotte (F.L.) Johnson, Jr. died Friday, November 13, 2015 at her home.
Born in New Zion she was a daughter of the late William James Buddin and Mary Lou Boyd Buddin.
Mrs. Johnson was a member of Zoar United Methodist Church.
Surviving are a son, Charles Larry Johnson (Mary) of Sumter and a daughter Joyce J. Ham (Clyde Wallace) of Surfside Beach, SC; 3 grandchildren, Tracy Wright (Junius), Jeremy Johnson (Jessica), and Lance Tatzel (Jessica) and 7 great-grandchildren and 1 great-great-grandchild.
She was predeceased by a son, Freenley LaMotte Johnson, III, granddaughter, Celeste Ham Faircloth, grandson, Raymond LaMotte Ham and a great-granddaughter, Kristen Faircloth.
Funeral Services will be held at 2 PM Monday in the Chapel of the Elmore Hill McCreight Funeral Home with Rev. Karen Starr and Rev. Jerry Watson officiating.
Mrs. Johnson was the matriarch of a large and loving family. She was an independent woman and was a positive role model for her children, grandchildren, and great-grandchildren. She was very active in her church, and was well-loved and respected by her church family. She was known for her sense of humor and was a master at telling stories from her life growing up with eight siblings and then raising three children of her own. She kept her mind engaged into her nineties by her regular practice of Bible study, crosswords, and following the Atlanta Braves.
Burial will follow in the Sumter Cemetery.
The family will receive friends from 3-5 PM Sunday at the Elmore Hill McCreight Funeral Home.
Memorials may be made to Zoar United Methodist Church.
On-line condolences may be sent to www.sumterfunerals.com
Elmore Hill McCreight Funeral Home and Crematory is in charge of the arrangements. 803-775-9386.