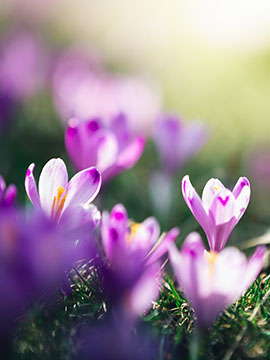 Obituary of Lillian Sachs
~~Lillian Lindsay Sachs, 85, widow of William Ferguson (Bill) Sachs, died Friday, September 1, 2017 in Blowing Rock, N.C.

She was a daughter of the late Exum Lamar Lindsay and Gertrude Tatum Lindsay.
Lil was born in Charlotte, N.C. and was raised in Bennettsville, S.C. among many cousins, aunts, uncles, grandparents and the closeness of a sweet and wholesome small town.
Lil was a member of the First Presbyterian Church and graduated from Bennettsville High School in 1949 and Converse College in 1953. She met her future husband, "Sachs", while at Converse and he at The Citadel. The electricity between them was instantaneous and never abated. Their life together was one of devotion. They devoted their lives to Christ, to each other and their family.
Lil and Sachs were instrumental in bringing Young Life to Columbia and South Carolina. They were early followers of Billy Graham and subsequently Samaritan's Purse. Lil taught Sunday school, served on the vestry of St. Martin's-in-the-Fields Episcopal Church and led Bible studies in both Columbia and Blowing Rock, N.C. She was a Praying Lady for Columbia International University. She was a lifelong summer resident of Blowing Rock, N.C. and was devoted to her Gideons Ridge neighbors. She was a member of the Palmetto Club, Summit Club, Blowing Rock Country Club and the Gideons Ridge Ladies.
Lil loved to travel, read and learn. She and Sachs traveled all over the world together with friends. They forded rivers on elephants, walked the wall of China, and cruised the rivers of every hemisphere. She and Sachs love life, their friends and family.
Surviving are one daughter, Lindsay Sachs Long (Ernest) of Charleston; one son, Richard E. Sachs of Columbia; one brother, Richard T. Lindsay (Nita) of Bennettsville; four grandchildren, William F. Sachs, III, Elizabeth G. Long,
E. Bethea Long, and Lillian L. Sachs; two great grandchildren; one niece, Kathy D. Lindsay; three nephews, Edward J. Sachs, Richard T. Lindsay, Jr., and Robert Lindsay.
She was predeceased by a son, William Ferguson (Billy) Sachs.
Funeral Services will be held at 11 AM Tuesday in the First Presbyterian Church with Dr. Derek Thomas and Rev. David Lauten officiating.
Burial will follow in the Elmwood Cemetery.
The family will receive friends following the graveside services.
Memorials may be made toYoung Life, PO Box 5775, Columbia, SC 29250 or to samaritanspurse.org
On-line condolences may be sent to www.sumterfunerals.com
Elmore Hill McCreight Funeral Home and Crematory, 221 Broad St., Sumter, SC is in charge of the arrangements. 803-775-9386.