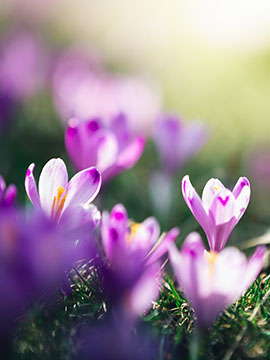 Obituary of JoAnne Haynes
JoAnne Berry Haynes, 80, widow of Loring Brent Haynes, went gently into the loving arms of God and her loved ones on Friday, September 22, 2017.
JoAnne worked many years and retired from the MRMA in Sumter, SC. JoAnne loved bingo and slot machines. She also spent spare time working on puzzles. She loved to take pictures and share her photo albums with her family and friends. She knew everyone's birthday and made sure family and friends had a card to celebrate every year.
She is survived by her brother, Reverend Jerry Berry of Columbia, SC, and her sister Margaret Curry of Staunton, VA. She also survived by five children, Charles (Janice) Blackwell of Bonneau, SC, Calvin (Shirley) Blackwell of Chesapeake Beach, MD, Sandra (Erin) Blackwell of Sumter, SC, Timothy (Debbie) Blackwell of North Beach, MD, and Michael (Jenny) Farran of Sumter, SC; 12 grandchildren, Angela, Leslie, Russell, Christopher, Richard, Calvin, Jr., Timothy, Jr. David, Melissa, Terry, Jr., Kimberlie, and Chase as well as three step-grandchildren, Jaclyn, Thomas, and Ian; 13 great-grandchildren, Heavenly, Jon, Chandler, Russell, Jr., Brent, Cody, Seth, Caiden, Brandon, Noah, Raven, Dayci, and Zoey; 5 step great-grandchildren, Tyler, Katie, Elizabeth, Zaileigh, and Autumn; 1 great-great-granddaughter, Adella. JoAnne also leaves behind her best friend of 47 years, Diane Spring.
JoAnne is preceded in death by her mother, Virginia M. Whitesell, her father, James Leslie Berry; a brother, Fred (PeeWee) Whitesell; a son, Terry Angelo Farran, a daughter, Linda Diane Blackwell and a grandson, Joseph Clyde Sullivan, III.
Funeral services will be held at 4 P.M. Friday in the Chapel of the Elmore Hill McCreight Funeral Home with Rev. Jerry Berry officiating.
Burial will follow in the Evergreen Memorial Park Cemetery. Her repast will be at the MRMA at 3035 Peach Orchard Road, Dalzell, SC 29040.
The family will receive friends from 6 P.M. to 8 P.M. Thursday and 3 P.M. to 4 P.M. Friday at the Elmore Hill McCreight Funeral Home.
In lieu of flowers, memorials may be made to Grace Covenant Church, P. O. Box 329, Irmo, SC 29063.
On-line condolences may be sent to www.sumterfunerals.com
Elmore Hill McCreight Funeral Home & Crematory, 221 Broad Street, Sumter, is in charge of the arrangements (803) 775-9386. We will always carry your memory in our hearts and for the rest of our lives.