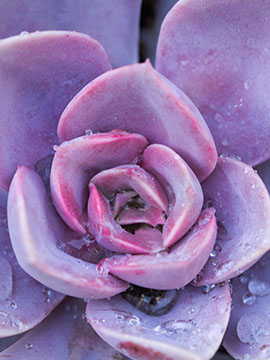 Obituary of Bettie Jackson
Bettie Bartlette Jackson, widow of Herman Delano Jackson, died Sunday, October 1, 2017, at age 80, at Palmetto Health Tuomey.
Born in Sumter on August 26, 1937, she was the daughter of the late Joseph Thomas Bartlette and Ruth McLeod Bartlette.
She is survived by her three daughters: Lynn Bartlette Jackson and Thommie Ruth Jackson of Sumter, and Rhonda Yvonne Jackson of Mayesville. Further, she is survived by two sisters, Virginia (Billy) Davis, and Judy (Roger) Fleming, both of Sumter; a very special aunt, Barbara Morris of Summerton; and three sisters-in-law, Mary J. Jennings, Jean R. Jackson, and Agnes N. Jackson, all of Sumter; and many nieces and nephews.
Bettie was musical from an early age and music was a very important part of her life. She was an organist and pianist in various churches in Sumter County, actively participating for 63 years. In addition, she also taught piano privately for many years.
Bettie worked in the legal field her entire career, and worked for the former law firm of Richardson, James & Player. In 1997, she was appointed by former Chief Justice Ernest A. Finney, Jr., as administrative assistant to Henry B. Richardson, Jr. (deceased) in his role as Disciplinary Counsel of the South Carolina Supreme Court. Subsequently, she was appointed as Liaison to the South Carolina Supreme Court Commission on Judicial Conduct, retiring in 2002.
The Pilot Club of Sumter was one of the highlights of her life. She joined in 1979 and served in many capacities in the local club. In 1992 she was "Pilot of the Year" and in 1997 she won the coveted "Mildred Henry Davenport" award. She served as Governor for the District of South Carolina, and subsequently served Pilot International as a District Area Coordinator over several mainland States. Her final office nationally was that of Second Vice President and she was presently a member emeritus. As a result of her dedication to community service through Pilot, she was awarded The Order of the Silver Crescent by former Governor Jim Hodges in June of 2002.
A Memorial Service will be held at 2:00 p.m. on Wednesday, October 4, 2017, in the Chapel of Elmore Hill McCreight Funeral Home with Rev. Dr. George G. Wilkes officiating. The family will receive friends after the service at the Funeral Home other times at the home of Beryl Geddings, 1800 Pinewood Road from 5 P.M. to 7 P.M. Tuesday.
Memorials may be made to Pilot International, 102 Preston Court, Macon, GA 31210-5768, or to the church or charity of one's choice.
On-line condolences may be sent to www.sumterfunerals.com
Elmore Hill McCreight Funeral Home & Crematory, 221 Broad Street, Sumter, is in charge of the arrangements (803) 775-9386.