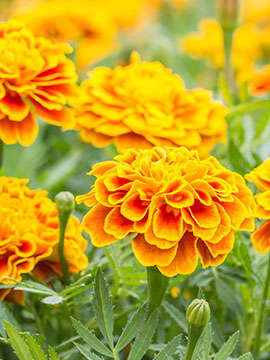 Obituary of Tammye Cox
Tammye Cook Cox, 55, died Tuesday, October 3, 2017, at her home.
Born in Lake Charles, LA, she was a daughter of Hugh Lee Cook and the late Johnnie McClelland Yuen.
Tammye was the owner and operator Circles & Dots at One Accord.
Surviving are one son, Miles Hamilton Cox of Sumter along with her father of Cumming, GA; an aunt, Brenda McClelland Long of Kansas City, Kansas; two half-sisters, Lori Bailey of FL and Kerrie Cook Porter of Cumming, GA; four stepsisters, Terri Land, Karen Levi, Tami Velazquez, Donna Brown; one grandson, River James West; her companion, Geoff Carr of Sumter; one niece, Abbi Raine Cook of Wilmington, NC.
She was predeceased by a son, Britton Monroe Cox and a brother, David Cook.
Memorial Services will be held at 2 P.M. Monday in the Chapel of the Elmore Hill McCreight Funeral Home with Rev. Jock Hendricks officiating.
The family will receive friends at the funeral home following the memorial service.
In lieu of flowers, memorials may be made to the River West Educational Fund, in care of Edward Jones to the attention of Amanda Miller, 2065 Wedgefield Road, Sumter, SC 29154.
On-line condolences may be sent to www.sumterfunerals.com
Elmore Hill McCreight Funeral Home & Crematory, 221 Broad Street, Sumter, is in charge of the arrangements (803) 775-9386.