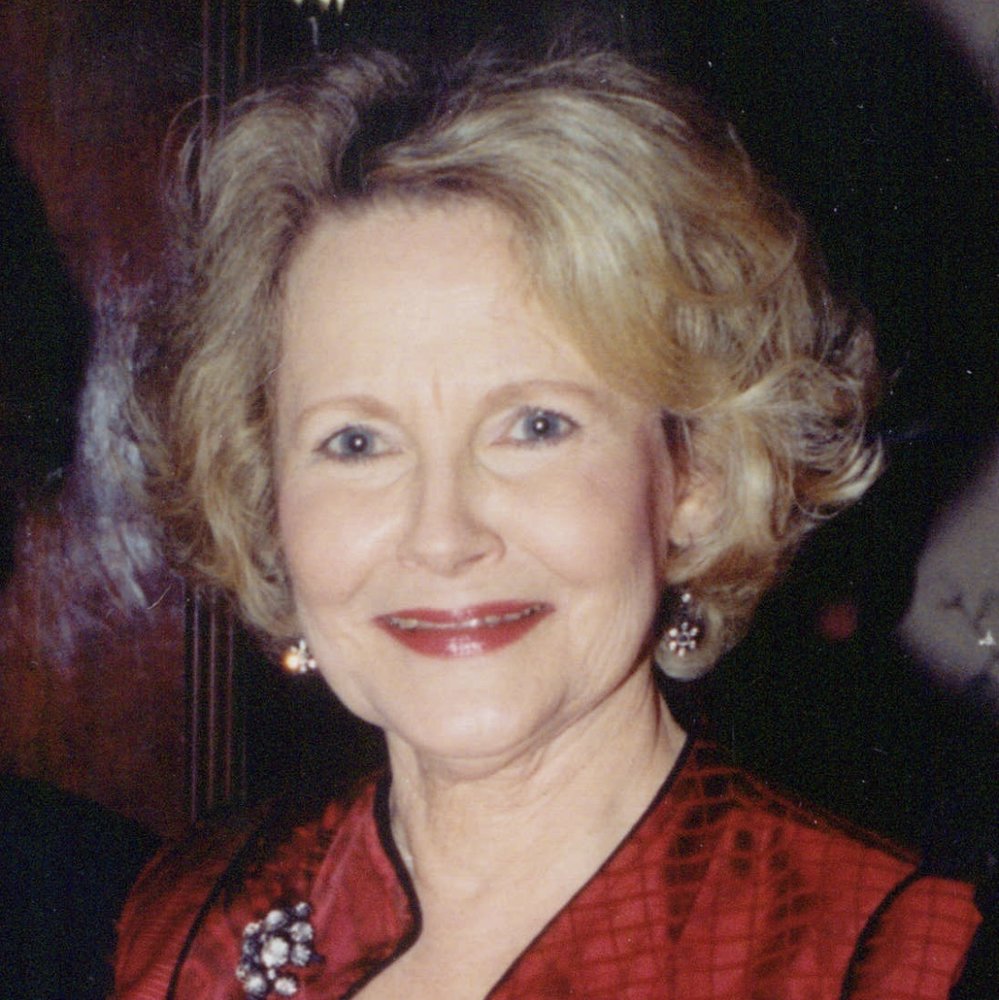 Obituary of Elizabeth "Molly" DeLoache
Elizabeth Bland Ariail DeLoache, 81, Molly to everyone who knew and loved her, passed away surrounded by her children on December 8, 2017 at the Pebblebrook retirement community in Stone Mountain, Georgia.
Molly was a remarkable woman, although she would never claim to be. She loved life, loved to laugh, loved to dance. She loved God, was a believer in Jesus, and lived with a steadfast faith that we all fit into his plan. Molly loved children and had a real gift where small children were concerned. She understood them, could reach them where they were, and they loved her for it. As a Sunday school teacher at First Presbyterian Church in Columbia for nearly twenty years, she influenced a generation of children that, as adults, still talk about their "Miss Molly" experience.
Anyone that knew her would agree that Molly was the embodiment of a Southern lady, a person who valued good manners and the customs of polite society. At the same time, Molly was a lady who enjoyed the delicious laughter elicited by a "bad" joke. She loved early "Saturday Night Live," especially John Belushi and Steve Martin. They were both "bad," she would say, with a twinkle in her eye, and then cackle at "Samurai Delicatessen" or the "Wild and Crazy Guys."
Molly loved to have fun, and she was good at it. She loved to reminisce about house parties at the beach, dancing at the old Pavilion at Pawley's Island, and generally "cutting up" with friends. She wasn't afraid to act foolish or silly if she thought it would be fun or get a laugh.
Molly loved animals. Dogs, birds, wounded squirrels, turtles, a snake, hamsters, guinea pigs - all found a home with her over the years. Most of all, though, Molly loved her cats. She always had a few cats, sometimes more than a few, and found great comfort in their company. When the cats would bring her the occasional animal that they had caught and bloodied, Molly would do her best to save them and nurse them back to health. She did so with such success that her family would joke that she should star in her own animal rescue reality show.
Molly loved her family. She was completely devoted to her children, and delighted in her grandchildren, whom she shamelessly and unrepentantly spoiled. As a parent, Molly was selfless – no sacrifice was too great for her children. Although she would play it down, Molly's combination of faith and humor, tempered by hard experience, made her brave and strong beyond her generation.
Molly was born on January 6, 1936, in Laurens, SC, to Sarah Elizabeth Bland and Robert Hodges Ariail. She grew up in Sumter, graduated from Sumter High School and, like her mother and aunt Margie, attended Converse College. After two years at Converse, she transferred to USC in Columbia, where she earned her bachelor's degree. She started her family in Florence, SC, and then moved to Columbia where she lived for 35 years.
Molly leaves behind her brother Robert B. Ariail; her son Charles W. Houck, Jr., his wife Michele, and granddaughters Sarah and Meg; her daughter Elizabeth Ariail Goehring-Houck, and grandsons Asher and Finn; stepson William E. DeLoache, his wife Allison, and their daughters Brittany, Ali Gray, and Bailey; and stepson John S. DeLoache, his wife Cindy, and their daughters Stephanie, Caroline, and Shealy.
A funeral service will be held at 2 P. M. Thursday at First Presbyterian Church in Sumter with Rev. Nick Cheek officiating.
The family will receive friends following the services at the church.
Burial will follow the visitation at Sumter Cemetery.
On-line condolences may be sent to www.sumterfunerals.com.
Elmore Hill McCreight Funeral Home & Crematory, 221 Broad Street, Sumter is in charge of the arrangements (803) 775-9386.