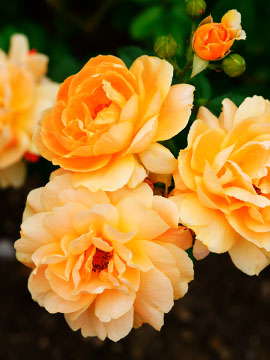 Obituary of Ruby Griffin
Ruby Jean Griffin, 61, entered her eternal rest Saturday, December 16, 2017 at her home.
Born in Sumter, a daughter of the late Joe Ethan and Mary Bartlette Griffin, Ruby was formally a medical tech with McElveen Manor.
She is survived by a daughter, Rebecca Hayes "Becky" Wagner of Columbia; two sons, Travis Steele (Jasmin) and Dakota Dean Jordan both of Sumter; a brother, Joseph Griffin; three sisters, Nancy Polanco (Vinnie), Sandra Griffin, and Joan Yarborough (Mark); four grandchildren, Christopher Avins, Koby Wagner, Anthony Steele, and Ally Steele; one sister-in-law, Alice Griffin; her best friend, Ruth Hughes Riley; her fur baby, Hobbs Honus Wagner; and many nieces and nephews.
In addition to her parents, she was preceded in death by a brother, George Griffin.
Funeral services will be 3:00 P.M. Thursday at Green Acres Assembly of God Church, with the Reverend Michael Bowman. Burial will follow in the church cemetery.
The family will receive friends from 6:00 until 8:00 P.M. Wednesday at Elmore Hill McCreight Funeral Home and other times at the home of Mark and Joan Yarborough, 2149 Tanglewood Road, 29154.
Pallbearers will be her nephews, David Griffin, Chad Nesbitt, Jamie Mount, Jake Keels, Don Kelly, Jr., and Joshua Springs. Honorary pallbearers will be Dan Strickland, Randy Springs, Jr., and Zachary Kelly.
Memorials may be made to Green Acres Assembly of God Church, 537 Lewis Rd, Sumter, SC 29154.
On-line condolences may be sent to www.sumterfunerals.com
Elmore Hill McCreight Funeral Home & Crematory, 221 Broad Street, Sumter, is in charge of the arrangements (803) 775-9386.