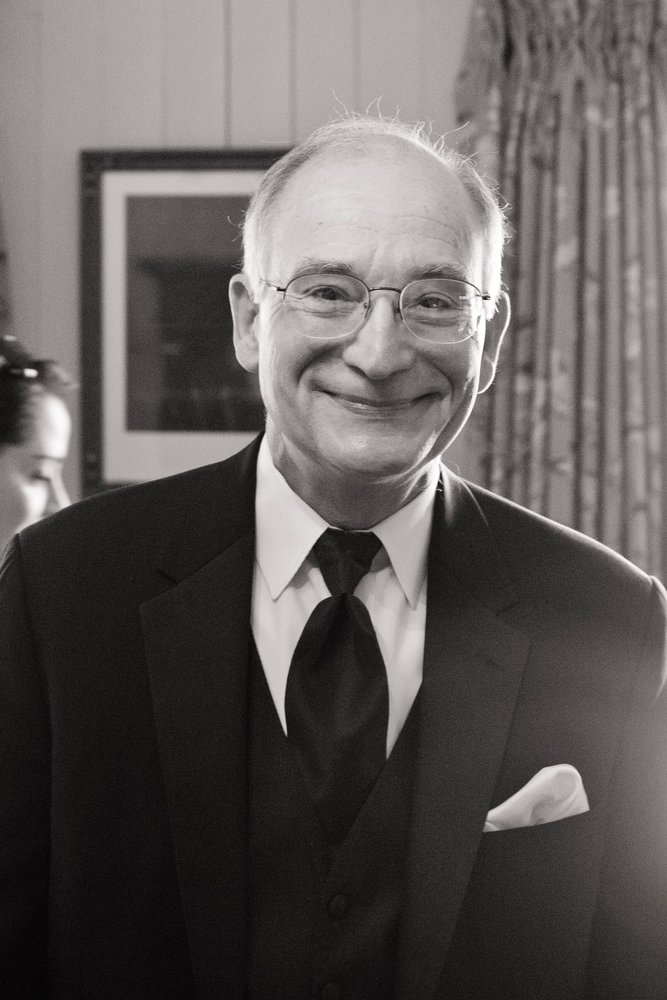 In Memory of
Richard Lauren Booth
1952 - 2018
Obituary of Richard Lauren Booth
The Honorable Richard Lauren Booth, 65, husband of Gayle Robb Booth, died Monday, March 5, 2018 at Palmetto Health Tuomey.
Dick was born in Sumter, to the late Lauren Parrott and Jean Young Booth. He graduated high school from Thomas Sumter Academy and went on to obtain a Degree in Financial Management from Clemson University before earning a Juris Doctor Degree from the University of South Carolina School of Law.
Since being admitted to the South Carolina Bar in 1977, Dick has practiced law in Sumter. He began his career practicing with Lee & Moise, and Nash, Chappell & Wilson before becoming partner with Nash, Chappell, Wilson & Booth, and then Lee, Wilson, Erter & Booth. In 1986, he left to start his own firm, specializing in transactional law. In 2006, Dick was appointed Special Referee and Interim Master for Sumter County by Chief Justice Jean Toal on June 12, 2006, then as permanent Master in Equity for Sumter County on February 13, 2008, by Governor Mark Sanford.
He was a lifelong member of Trinity United Methodist Church, where he was an active member of the Boyle Bible Class and a teacher there for over 45 years, and a past chairman of the Administrative Board, Council on Ministries, Board of Trustees, Staff-Parish Relations Committees and several sub-committees.
He is a past board member of Sumter County Museum Foundation and Sumter County Gallery of Art; former chairman of Sumter County Cultural Commission, Sumter City-County Zoning Board of Appeals, Regional Juvenile Council, Greenhouse Group Home, and Endowment Committee of the Fine Arts Council of Sumter; past president and member of the Sumter Community Concert Band and Jazz Ensemble and the Sumter County Game and Fish Association; past member of board of directors of the Sumter County United Way, Sumter Family YMCA, Salvation Army Boy's Club, Shaw-Sumter Community Concert Association; served on the Clemson Board of Visitors, and several others.
In addition to his wife of thirty-seven years, he is survived by a daughter, Jayne Booth Shiver and her husband John Willis Shiver IV of Charleston, SC; a son Richard Lauren Parrott Booth and his wife Jamie Jackson Booth of Sumter; and two granddaughters, Jayne Fraser Booth Shiver and Hunter Elizabeth Booth.
Funeral services will be held 3:00 p.m. Thursday, at Trinity United Methodist Church with Pastor Joseph James and Reverend Angela Marshall officiating.
The family will receive friends at the home Wednesday, from 4:00 until 6:00 P.M.
Burial will be private, in Sumter Cemetery.
Memorials may be made to Trinity United Methodist Church, 226 W. Liberty Street, Sumter, South Carolina 29150.
On-line condolences may be sent to www.sumterfunerals.com
Elmore Hill McCreight Funeral Home & Crematory, 221 Broad Street, Sumter, is in charge of the arrangements (803) 775-9386.
Share Your Memory of
Richard