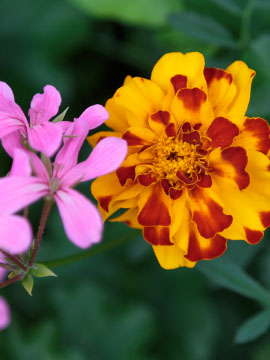 Obituary of Nella F. Mackey
Nella Faye "Sissie" Henderson Mackey, 90, widow of Arthur Mackey, died Thursday, April 5, 2018 at NHC Sumter.
Born in Waycross, GA, a daughter of Will and Effie Mae Strickland Henderson, Nella was a homemaker and a member of Cross Point Baptist Church.
Surviving are two daughters, Rosa Taylor (Bob) and Sally Mackey, both of Sumter; a brother, Morris Henderson of Waycross, GA; three grandchildren; and seven great-grandchildren.
Funeral services will be 11:00 A.M. Saturday in the chapel of Elmore Hill McCreight Funeral Home, with the Reverend Dan Keaton officiating. Burial will follow in Evergreen Memorial Park Cemetery.
The family will receive friends from 10:00 until 11:00 A.M. Saturday, prior to the service at the Funeral Home and other times at the home of her daughters, 2025 Hobbitt Way.
In lieu of flowers, memorials may be sent to Harmony Church Nursery, PO Box 1878, Sumter, SC 29151 or to Cross Point Church Nursery, 2755 Carter Road, 29150.
Online condolences may be sent to www.sumterfunerals.com
Elmore Hill McCreight Funeral Home & Crematory, 221 Broad Street, Sumter, is in charge of the arrangements (803) 775-9386.