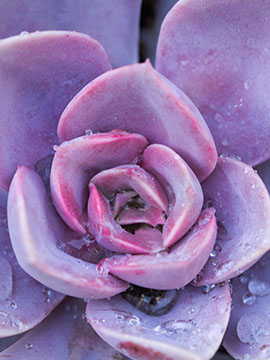 Obituary of Barbara Brunson
BARBARA SIMMONS BRUNSON, 82, DIED ON SATURDAY. AUGUST 4, 2018 AT HER HOME AS A RESULT OF CANCER. SHE WAS BORN TO PAULINE JONES AND HENRY BELTON SIMMONS OF SUMTER ON JULY 28th, 1936. SHE WAS A MEMBER OF LEWIS CHAPEL UNITED METHODIST CHURCH. SHE AND HER HUSBAND DOUG OWNED BRUNSON NURSERY FOR OVER 50 YEARS. BARBARA'S TALENTS TOUCHED LITERALLY HUNDREDS OF LIVES AS SHE DESIGNED LANDSCAPES AND GAVE VALUABLE ADVICE TO ALL WHO CAME TO THE NURSERY. SHE WAS RECOGNIZED THROUGHOUT OUR REGION AS AN ICON IN THE NURSERY BUSINESS. HER CREATIVE TALENTS REACHED BEYOND LANDSCAPE DESIGN TO POETRY AND EVERYTHING SHE TOUCHED.
PEOPLE CAME TO THE NURSERY NOT JUST AS LOYAL CUSTOMERS, BUT BECAUSE OF THE FRIENDSHIP AND HAPPINESS ALONG WITH THE FUN SHE GAVE THEM. BARBARA HAD A WONDERFUL LIFE DOING WHAT SHE ENJOYED THROUGH THE NURSERY, HER CHILDREN, GRANDCHILDREN AND ALL OF HER TRAVELS WITH DOUG.
SHE WAS PRECEDED IN DEATH BY HER BROTHER RAY SIMMONS OF SUMTER AND HER FAITHFUL DOG, MAX.
SURVIVING IS HER HUSBAND DOUG, HER CHILDREN PAULA BRUNSON BISHOP (BEN), JON DOUGLAS BRUNSON, KATHRYN MATHIS EASTON, GRANDSONS CAPERS AND DOUGLAS STOUDENMIRE, BRANDON BRUNSON, KENT AND JOEL EASTON, GRANDDAUGHTER ASHLEY BRUNSON AND ONE GREAT GRANDDAUGHTER KELSEY HINSON.
Funeral services will be held At 2 PM Monday in the Chapel of the Elmore Hill McCreight Funeral Home with Rev. Steve McCormick and Champ Squires officiating.
Burial will follow in the Brunson Cemetery.
The family will receive friends from 12:30 to 2 PM Monday at the Elmore Hill McCreight Funeral Home.
PALLBEARERS WILL BE BARBARA'S GRANDSONS, NEPHEW, BRETT SIMMONS, GREAT NEPHEW LEIGHTON SQUIRES, AND FRIEND DANNY BURNETTE.
The family would like to extend great appreciation and love to her caregivers Diana Hilliard, Beth Evans, Mary Caswell and Jeanette Harrison. They have become part of our family and we will be forever grateful as they went over and beyond with seemingly untiring devotion and genuine dedication day and night.
Many thanks also to Dr. Robert Eagerton and his McLeod Hospice staff. Professional and emphathetic along with a high level of medical expertise, compassion and caring describes what McLeod Hospice is all about.
Memorials can be sent to the Brunson Cemetery maintenance fund: C/O Patsy Watt, 200 McInnis Store Road Sumter, SC 29153.
Online condolences may be sent to www.sumterfunerals.com
Elmore Hill McCreight Funeral Home & Crematory, 221 Broad Street, Sumter, is in charge of the arrangements (803) 775-9386.