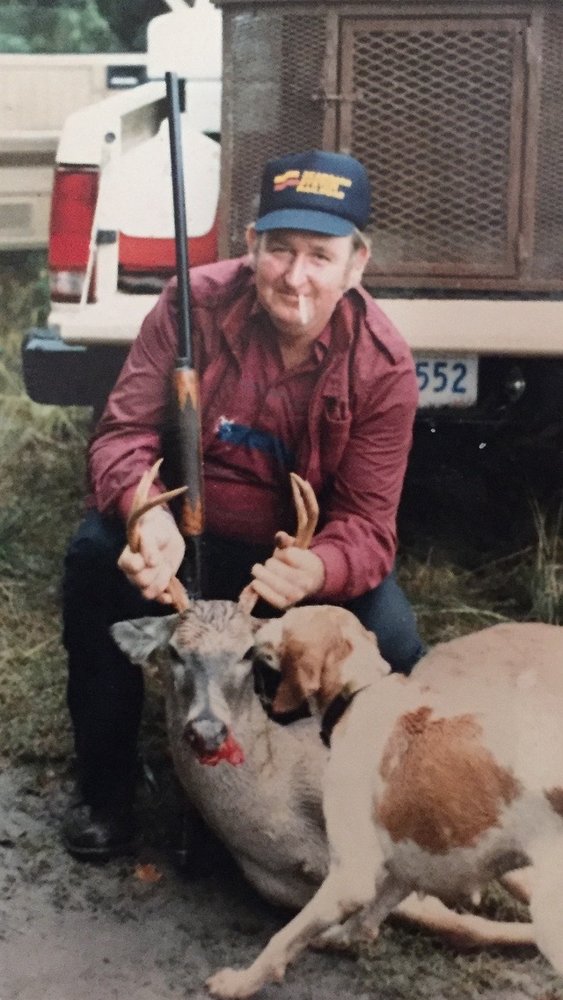 Obituary of McLeod Robinson
McLeod Olin "Mack" Robinson, 81, died peacefully Wednesday, January 16, 2019, at his home in Oswego.
Born in Oswego, he was a son of the late Edward Olin Robinson and Mozelle Mathis Robinson.
Mr. Robinson was an avid fisherman, hunter, farmer, and a baseball enthusiast. He was a dedicated Braves fan. He graduated from Mayewood High School and worked for the CSX Railroad his entire life. After a tragic accident in 1996, he retired and remained at home. After his wife's passing in 2007, Melvin Owens, his brother-in-law, became his guardian. Mack had numerous caregivers over the years, but his most faithful caregiver was Ruth Nedd who took care of him for thirteen years. Recent caregivers include Joyce Wise and Taneka Tatterson.
Mack was a member of Bethel United Methodist Church in Oswego. He was also a member of the Oswego Hunting Club, the Community Pond, the Sandy Island Corporation, and partial owner of the Oswego Community Pond. He was a former member of the "WW" Hunting Club.
Surviving are one daughter, Mary Lee "Leslie" Robinson Justice (David) of Sumter; two sons, Donald Olin Robinson (Suzan) of Charleston and John McLeod Robinson (Tammy) of Oswego; seven grandchildren, Buddy Dias, Elizabeth Robinson, Olin Robinson, Rebekah Robinson, Michael Robinson (Paige), Kayla Stewart (Nathan) and Lindsey Breitwieser; two great-grandchildren, Paisley Timmons and Mason Robinson. Also surviving are his brother, Marvin Robinson (Pat) of Oswego and one sister, Gloria Connor (Jerry) of Oswego.
He was preceded in death by his dedicated wife of 50 years, Mary Lee Owens Robinson and two grandchildren, Matthew Dias and Ryan Dias.
Funeral services will be held at 11 A.M. Saturday at Bethel United Methodist Church, Oswego with Rev. Tim Whited and Rev. Michael Henderson officiating.
Burial will be in the church cemetery.
Honorary Pallbearers will be Wayne Partin, Don Brunson, Stanley Bradley, Gene Burns, and members of the Oswego Hunting Club.
The family will receive friends from 5 P.M. to 7 P.M. Friday at the Elmore Hill McCreight Funeral Home and other times at the home of John and Tammy Robinson, 3840 Leonard Brown Road, Sumter, SC 29153.
Memorials may be made to Bethel United Methodist Church, 5575 Lodebar Road, Sumter, SC 29153.
Online condolences may be sent to www.sumterfunerals.com
Elmore Hill McCreight Funeral Home & Crematory, 221 Broad Street, Sumter, is in charge of the arrangements (803) 775-9386.