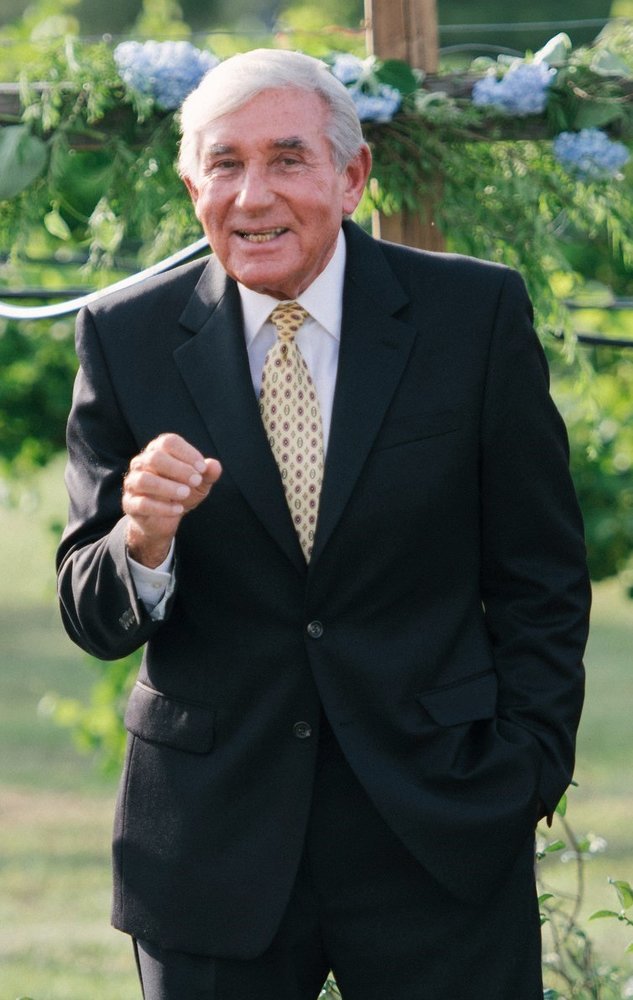 Obituary of Steven Meeks
Dr. Steven Allen Meeks, Sr, 82, beloved father and widower of Josephine "Jo" Forrest Shipe Meeks, passed away peacefully Friday, March 8, 2019 surrounded by his loving family.
Born October 20, 1936 in Laurens, SC he was the son of the late Reverend Silas Meeks and Ruth Meeks Hix. He was a graduate of the MUSC College of Pharmacy and the Medical College of Virginia School of Dentistry. After serving in the U.S. Army from 1962-64, Dr. Meeks established a dental practice in Sumter, where he served the community for forty years.
Living a life of mission, Steve dedicated a large part of his time to knowing Christ and making Him known. He and Jo faithfully attended church in Sumter where they served the Lord through missionary programs and community outreach. Steve served in prison ministry, nursing home ministry and through personal meals on wheels deliveries. He was a gifted speaker who loved serving alongside his wife as a lay minister at churches across the country and the world. He was an active member of the Francis Asbury Society. In recent years, he attended Harmony Church. Steve's central focus was to sow seeds of God's redemptive love and Good News.
Surviving are three children, Ann Snapp (Steve) of Sumter, Allen Meeks (Beth) of Greensboro, NC and Sarah Robinson (Harris) of Greenville and six grandchildren, Emily Shealy (David), Meredith Walker (Daniel), Steven Meeks, Wes Langley, Wellesley Robinson and Cameron Robinson.
He was preceded in death by his wife, Jo Meeks, and three sisters, Laura Hynes, Mary Ballenger and Sarah Meeks.
Memorial Services will be held Tuesday, March 12 at 1:00 P.M. in the Chapel of the Elmore Hill McCreight Funeral Home with Pastor Drew Choate officiating.
The family will receive friends at 12:00 prior to the service at the funeral home.
The Meeks family would like to express its heartfelt thanks and appreciation to Steve's caregivers with Amedisys Hospice.
In lieu of flowers, memorials may be made to Columbia International University, P.O. Box 3122, Columbia, SC 29230 or online at www.ciu.edu, or to Sumter United Ministries, P.O. Box 1017, Sumter SC 29151 or online at sumterunitedministries.org.
Elmore Hill McCreight Funeral Home & Crematory, 221 Broad Street, Sumter, is in charge of the arrangements 803-775-9386.