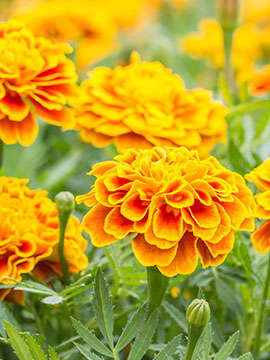 Obituary of Kathryn Boyce Dennis
Kathryn Sidney Smith Boyce Dennis, 82, died Sunday, April 7, 2019, at McLeod Hospice House in Florence.
Born in Sumter County, September 17, 1936, she was the daughter of the late R. S. Smith and Florence Jackson Smith Burkett.
Kathryn graduated from Hillcrest High School and Clevenger Business College in 1954. She was a lifetime member of Dalzell United Methodist Church where she was pianist and organist for over 20 years. She also taught Primary Sunday School and Senior Adult Sunday School.
She retired from Shaw AFB in 1999 after 25 years of civil service to the U. S. Department of Defense.
She raised five children; Eddie Boyce (Darlene) of Kernersville, NC, Ric Boyce (Debbie) of Irmo, SC, Ginny Boyce Dority (Chris), Julie Boyce Cox (Miles) of Sumter, SC and Kenneth J. "Ken" Boyce of Dalzell; a sister, Pauline S. Lane and favorite brother-in-law, Billy Lane.
Kathryn was a loving mother, and grandmother to 8 grandchildren; 4 step-grandchildren and 11 great-grandchildren.
Kathryn worked briefly at Pizza Lane, 9 years as secretary/bookkeeper at Hillcrest School, District 2. She also worked briefly at Walmart, Zippy Mart, the Sumter County Library, and Sumter TEC, and USO. After retirement from civil service, she was employed at Air Filter Service in Sumter as Accounts Receivable Clerk for 7 years.
Kathryn enjoyed spending time with friends and family. She loved to travel and was a member of the Credit Union's Easy Street Club where she once served on the Committee for Entertainment.
Funeral services will be held at 11 A.M. Wednesday in the Chapel of the Elmore Hill McCreight Funeral Home with Rev. Mark Payne officiating.
Burial will be in the Evergreen Memorial Park Cemetery.
The family will receive friends from 10 A.M. to 11 A.M. Wednesday at the Elmore Hill McCreight Funeral Home and other times at the home of her daughter, 2340 Paper Birch Avenue.
Memorials may be made to Dalzell United Methodist Church Food Pantry Fund, P. O. Box 85, Dalzell, SC 29040.
Online condolences may be sent to www.sumterfunerals.com
Elmore Hill McCreight Funeral Home & Crematory, 221 Broad Street, Sumter, is in charge of the arrangements (803) 775-9386.