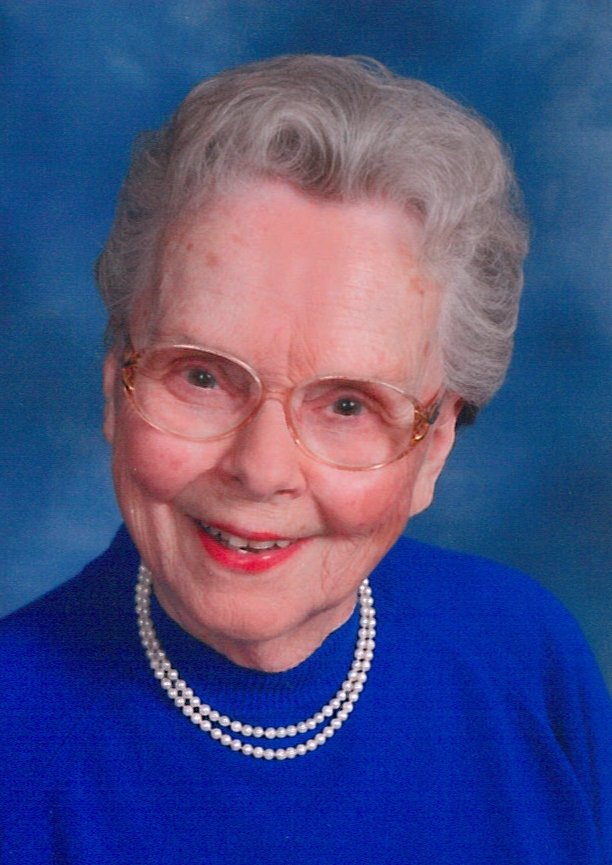 Obituary of Sylvia Turbeville Moseley
Sylvia Susan Turbeville Moseley died at her home on Wednesday, May 1, 2019.
Born in Turbeville, South Carolina October 2, 1924, she was the sixth child of nine children born to Ethel Durden Turbeville and Daniel Eugene Turbeville. Her sisters - Ethel Anderson, Nell Turbeville, Joanna Keels, Marjorie Thrasher, Celeste Rivers, and her brothers - Daniel E. Turbeville, Jr., Clemence D. Turbeville and John F. Turbeville all predeceased her.
Sylvia attended public schools in Turbeville. During that time she became the SC state Spelling Bee champion and graduated as Valedictorian. She graduated from Winthrop University in 1944 with a Bachelor's degree in Home Economics with a minor in chemistry. Her first job after graduation as a dietitian at Conway Hospital was cut short by an offer to become an Air Force Officer's wife! Sylvia married Captain Mark L. Moseley of Atlanta on September 9, 1944.
After the death of her husband, Sylvia relocated to Sumter, went to business school then became Office Manager for Dabbs Insurance Agency for almost fifty years. During that time Sylvia was a busy woman: she taught nutrition to practical nurses at Tuomey Hospital; as a charter member of Aldersgate United Methodist Church she was the first President of the UMW, the first woman on the Administrative Board of the church, a member of the Bible Scouts Sunday School Class, a lay delegate to the SC UM Annual Conference numerous years, and a women's circle leader many times.
She was also an active member of Beta Sigma Phi and the Business and Professional Women's Club where she was awarded the Audry S. Mercer Memorial Award. She served for many years on the kitchen team for Kairos – a prison ministry at Lee Correctional Institution. She was elected to the Sumter Habitat Board of Directors, and in that capacity she housed, cooked for and fed the workers, introducing countless numbers of Yankees to sweet tea.
Sylvia is survived by her three children: Diane A. Moseley (Will Harmon), Mark L. Moseley, Jr. (Elaine) and M. Bruce Moseley (Marsha); five grandchildren: C. Brian Harmon (Rachel); Amy L. Harmon (Jeff); Rebecca M. Finley (Austin); Michael B. Moseley, Jr. (Shannon); and, Lisa R. Moseley; five great-granddaughters and numerous nieces and nephews.
Although Sylvia was a "homebody" – having been born and dying at home, and having studied the "home arts" – she was also a gypsy. Her love of adventure was fed traveling all over the world as the matriarch of an Air Force family, but also as traveling companion to family and friends: from making a home in Japan and Colorado both for several years, to visits to Greece to South America and Panama to New Zealand to Bangkok and London, Jerusalem to Hong Kong, Paris to Rome and the majority of the United States, including Hawaii and Alaska, Sylvia was always ready to take off! Now she has begun her last and best adventure! Godspeed.
Funeral Services will be held at 2 P.M. Sunday at Aldersgate United Methodist Church with Rev. David Day officiating.
Burial will be in the Evergreen Memorial Park Cemetery.
The family will receive friends at her home, 106 Henderson Street, following the graveside service.
Memorials may be made to Sumter Habitat for Humanity, P. O. Box 2746, Sumter, SC 29151 or to Killingsworth, 1831 Pendleton Street, Columbia, SC 29201.
Online condolences may be sent to www.sumterfunerals.com
Elmore Hill McCreight Funeral Home & Crematory, 221 Broad Street, Sumter, is in charge of the arrangements (803) 775-9386.