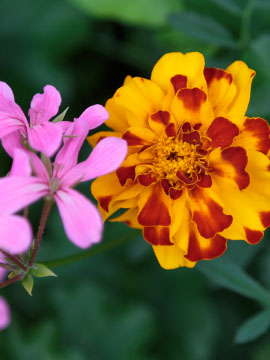 Obituary of Mary Octavia Mahon
Mary Octavia Moses Mahon, affectionately known as "Ta", died peacefully at home on February 22, 2016. Ta was born in Sumter on July 20, 1918, to Charlotte Virginia Emanuel and Henry Phillips Moses.
She married John Mattison Mahon in January of 1941and shared many happy years together until his death in 2002. She is survived by four children: John Mattison Mahon, Jr. (Katherine) of Columbia, Virginia Mahon Mize of Blue Ridge, Georgia, Susan Mahon Gamble (Bill) of Pawleys Island, and Richard Mattison Mahon of Spartanburg.
Ta is also survived by seven grandchildren; Katherine Mahon Robinson (Frank), Lucy Mattison Mahon, Anna Wakefield Hammer (Carson), William Mattison Gamble (Megan), Virginia Gamble Taylor (Howard), Sally Gray Mahon, Molly Mahon and three great-grandchildren; Katherine Middleton Robinson, Frank Elliott Robinson, IV and Mary Mattison Gamble, and many beloved nieces and nephews. Ta was a wonderful wife, mother, grandmother, great-grandmother and friend whose love and devotion to her family took precedence over all.
Mrs. Mahon is also survived by two brothers, Robert Altamont Moses and Herbert Altamont Moses. She was pre-deceased by four siblings; Richard Phillips Moses, Vivian Mordaunt Moses, Henry Phillips Moses and Charlotte Virginia Moses.
A lifelong resident of Sumter, Ta attended the Sumter city schools and was a 1939 graduate of Coker College. Before her marriage, she taught in the Sumter schools and after her children were grown, returned as a four-year-old pre-school teacher at Aldersgate Methodist Church. Ta was active in many civic, social and athletic organizations. She had a lifelong love for Pawleys Island and Lake Summit, NC that she generously shared with her family and friends.
The family thanks the staff of Covenant Place and Katherine Geter, Jenny James, Barbara Isaac, Eyvonne Smiling, and Elenora Thomas for their care and devotion.
In recognition of Ta's love of Pawleys Island, the family request memorials be made to The South Carolina Coastal Conservation League, Georgetown office, P.O. Box 603, Georgetown, South Carolina 29442 or to Aldersgate United Methodist Church, 211 Alice Dr. Sumter, SC 29150.
Funeral Services will be held at 2:00 P.M. Friday at Aldersgate United Methodist Church with Dr. Webb Belangia officiating.
Burial will follow in the Sumter Cemetery.
The family will receive friends from 4 p.m. to 6 p.m. Thursday and following the service at the home.
On-line condolences may be sent to www.sumterfunerals.com
Elmore Hill McCreight Funeral Home and Crematory, 221 Broad Street, Sumter, is in charge of the arrangements. 803-775-9386