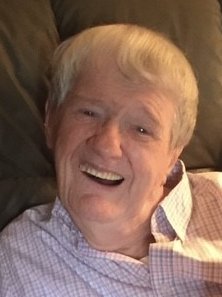 In Memory of
Robert King "Butch" Galloway, Sr.
1931 - 2021
Obituary of Robert King Galloway, Sr.
Robert King Galloway, Sr. "Butch", 89, widower of Evelyn Geiger Galloway, died February 6, 2021, in Florida. He was a resident of Covenant Place since 1994, being one of the original residents. Born in Sumter, he was the son of the late Nellie Chandler Galloway and Leon M. Galloway. Mr. Galloway was a devoted member of Trinity United Methodist Church where he served as chairman of the Board of Missions, vice-chairman of the Administration Board, and a member of the Board of Trustees. He was president and teacher of the FaHoLo (Faith Hope and Love) Sunday School Class. He was also a coach of Trinity United Methodist softball team in the church league. Mr. Galloway graduated from Sumter High School in 1950. In 1963 Mr. Galloway bought Sumter Printing Company and was owner/president for 50 years. He was an active member of the Sumter Chamber of Commerce. He also was named Rotarian of the year. He was a Charter member of the Civitan Club, being instrumental in its organization. He served as their President and was awarded the Civitan Man-of-the-year award. Mr. Galloway is survived by his son Robert Galloway, Jr, Daughter-in-law Meghan Galloway and Grandson Gavin Galloway of Tavares, Florida; and, god-daughter Fran Gibson Shuler of Asheville, NC. Mr. Galloway leaves behind three nieces, sister-in- law Elizabeth Geiger Wilkes, and special friend Bobbie Robinson. He was preceded in death by brothers Leon Galloway, William Charles Galloway, Jessie Galloway, and sister Nell Chandler Galloway. When faced with a lifetime of physical challenges, he remained faithful to his Lord. His faithfulness, courage, and perseverance were an inspiration to all who knew him. His inner light and energy will be missed by all those who had the privilege and joy to receive it. Memorial Services will be held at 3 P.M. Wednesday at Trinity United Methodist Church with Rev. Joseph James officiating. The service will be live on the church's Facebook page @TrinityUMCSumter or the church website www.trinityumc-sumter.org Honorary Pallbearers members of the FaHoLo Sunday School class, employees of Sumter Printing Company, members of the Sumter Rotary Club, Mrs. Hugh Humphries, Mr. & Mrs. Stanley DuBose, Bobby Boykin, Bill Calloway, Mack Kolb, John Jones, Jr. and Joe Holt. Those in attendance please abide by Covid concerns by wearing masks and practice social distancing to ensure the safety of others. Private Graveside Services will be held at Evergreen Memorial Park Cemetery. Memorials may be made to Trinity United Methodist Church, 226 W. Liberty St. Sumter, S.C. 29150 or to Covenant Place, 2825 Carter Rd. Sumter, S.C. 29150. On-line condolences may be made to www.sumterfunerals.com Elmore Hill McCreight Funeral and Crematory, 221 Broad Street, Sumter, is in charge of the arrangements. 803-775-9386.
Share Your Memory of
Robert

221 Broad Street

|

Sumter, South Carolina

|

29150




Phone: (803) 775-9386

|

Fax: (803) 775-2151

|

E-mail:

bobbymcc123@gmail.com