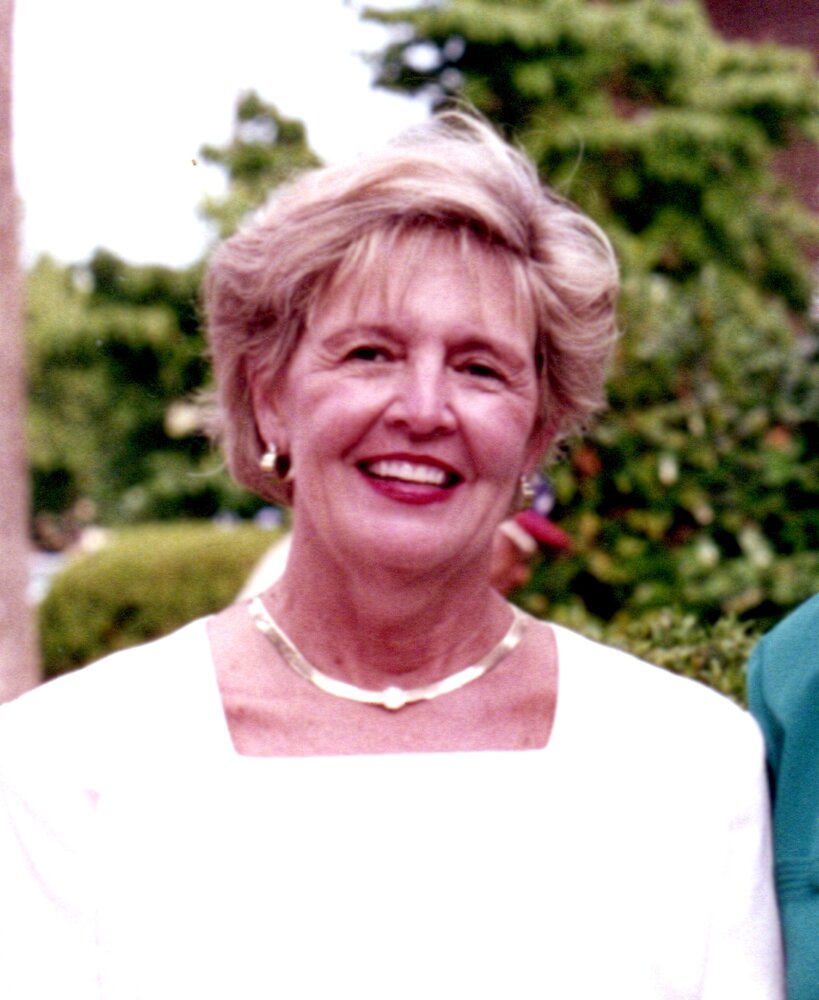 Obituary of Connie Britton
Please share a memory of Connie to include in a keepsake book for family and friends.
Mary Cornelia "Connie" Beck Britton died peacefully at her home on December 21, 2022. She was the loving wife of Dr. John James "J.J." Britton. Born January 31, 1937 in Sumter, SC, Connie was the daughter of the late Kenneth Emmitt Beck and Rosalie Neyle Beck. Her late beloved Aunt Mary Ella Neyle also had a special role in raising Connie. Connie graduated from Edmunds High School in 1955 where she was often known as "everybody's friend." She enjoyed many activities including cheerleading, playing the piano for the school chorus, and was chosen for the May Court. She met J.J. and they began a seven year courtship which led to 64 years of marriage. They cultivated deep ties with many lifelong friends including the Fidler, Gulledge, McInnis, and Williams families. She made additional dear friends at Limestone College and later enjoyed beach weekends and traveling with them. While completing her two year business program at Limestone, Connie was often down the road at Clemson visiting J.J. where she was selected as a TAPS Beauty sponsored by Blue Key and was the Central Dance Association Sweetheart. During later years at Clemson she cherished her friendships with many wives of the Board of Trustees. They were married in Sumter on June 13,1958 and started their family in Charleston, SC where Connie's support of J.J.'s medical training began. They returned to Shaw Air Force Base in Sumter in 1967 after living in Miami, FL, Fayetteville, NC, and Portsmouth, VA. Her heart overflowed with the love of Jesus. Connie's unchanging encouragement to her children throughout her life was "keep love in your heart." She knew the importance of having that love and shared and modeled this in her actions as well as her words. At Church of The Holy Comforter, she taught Sunday School, hosted Alpha gatherings, and served on the Wedding Guild and Vestry. She sprinkled God's goodness wherever she went, including her beloved Pawleys Island. She was known as "Goose" to her grandchildren because of her nature to gather and nurture them and others, like the fabled Mother Goose. Connie had a penchant for writing and penned the Panorama column in the Sumter Item as well as the newsletter for the Tuomey Hospital Canteen, which resulted in her nickname "Canteen Connie." She and her friend Sister Wimberly were co-creators of the May Day Celebration at Wilson Hall School, and she was an avid bridge and tennis player and often entertained in her home. She enjoyed community service that included the Sumter Junior Welfare League (president), Sumter Medical Auxiliary, Shepherd's Center, Stateburg Literary Society, Friends of Swan Lake Iris Gardens (a founder), and Friends of Brookgreen Gardens. She was the first female elected to the Board of Directors at Black River Electric Cooperative and served for 30 years. Connie is survived by her husband, a brother George Austin Beck (Connie), and four children, Beth Britton Stuckey, Babs Britton Wilson (Tim), Becky Britton Funderburk (Bevan), and John James Britton, Jr. MD (Helen). Her gaggle of grandchildren whom she adored include Mary Frances Stuckey, James Stuckey, Britton Troxler (Finch), Charles Noyes, Neyle Noyes, Myers Noyes, Becka Noyes, Betsy Noyes, Jack Britton, Heyward Britton, and two great grandchildren Grayson Noyes and Annie Troxler. She was predeceased by her parents, aunt, and brother Kenneth Emmitt Beck (Kitty). Our family is especially grateful for the tender care given to Connie through the years and recently by Eve Mack, Rosa Jennings, Mae Willis, Catherine Council, Erma McConico, Betty Boone, Mary Moses, and Jenny Dennis. A celebration of Connie's life will be held on Tuesday, December 27th at 1:00 PM at Church of the Holy Comforter, 213 N. Main Street, Sumter, SC. Grandsons will serve as pallbearers. Reverend David Booman, Reverend John Sosnowski, and Reverend Dr. John Barr will lead the worship service which will be followed by a reception at the church Parish Hall. A Graveside service will be held Wednesday, December 28, 1:00 PM at Woodland Cemetery, Clemson University with The Reverend Thomas C. Brown officiating. Memorials may be made to Church of the Holy Comforter. Online condolences may be made at www.sumterfunerals.com Elmore Hill McCreight Funeral Home & Crematory, 221 Broad Street, Sumter, is in charge of the arrangements (803) 775-9386.